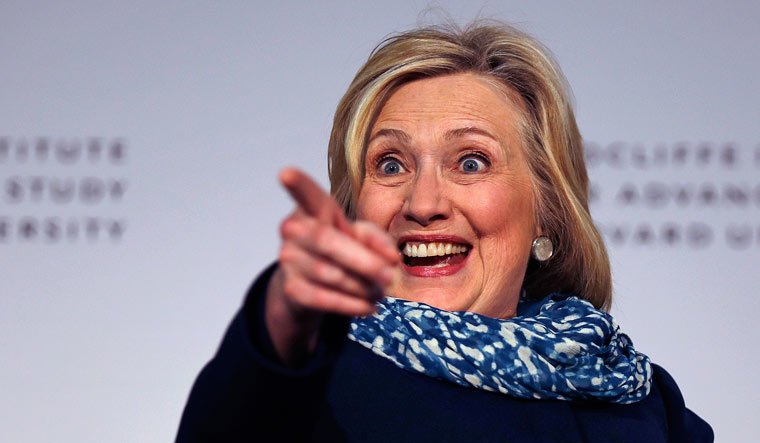 Clinton on Becoming Facebook's Next CEO?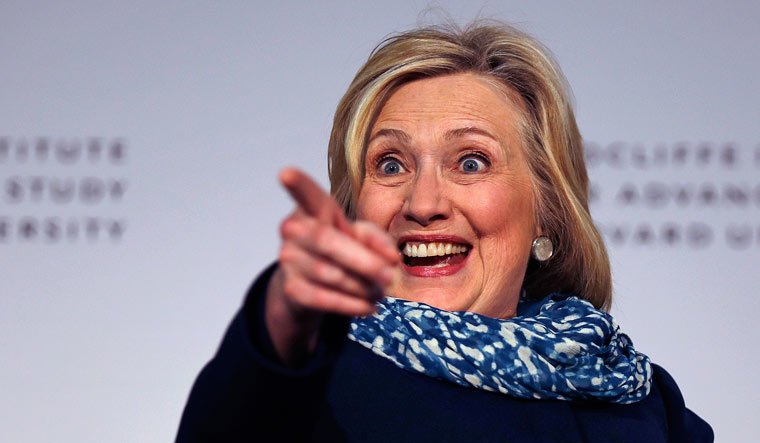 There have been speculations from diverse angles as to the future plans of Clinton after her defeat for the second time in the U.S Presidency elections.  The former Secretary of State has made it known that she no longer intends to run for U.S' presidency but she added that she does not intend to quit politics anytime soon.
One may, however, posit that Clinton may have diplomatically given an insight into her next major plan by her answer to a hypothetical question at Harvard University sometime last month. Before she received the Radcliffe Medal for transformative impact on society, Maura Healey, current Attorney General of Massachusetts, who was the moderator, asked Clinton about the company she could be the Chief Executive of if she had the chance.
Without any sign of hesitation, Clinton instantaneously mentioned "Facebook". Clinton emphatically stated that she regards Facebook as a social media giant that possesses a wide range of powers and has control of the flow of information.  Referring to Facebook as the biggest news platform in the world, she expressed that Facebook has provided a platform for brilliant and experienced writers such as David Ignatius while still keeping up with the news. Still highlighting the powers of the platform, she added that most people get their news whether true or not from Facebook.  
Referring to the Facebook's privacy scandal, she mentioned her awareness of the fact that the tech company is trying to take some of the unexpected consequences of their business model and further expressed her hopes about them getting things right because accurate information for the formation of decision is critical to any country's democracy.
Her statement may be tagged an allusion to the circumstances surrounding the 2016 election, and she also made a similar allusion sometimes last month when she diplomatically warned Australia last month, of the foreseeable interference of China and Russia in the country's domestic politics.
Speaking on the non-interference of external parties, Clinton in an interview with ABC said that Australians have to be for Australians while Americans should be for Americans. She further added that Australia should guide against Russia's secret interference in their election as she claimed they did in America by producing over 3,500 ads to confuse the electorate and try to damage her. She further warned them against giving China any room to attempt to influence their country's policy.
Mixed reactions
Clinton's instantaneous answer has attracted different reactions on social media, even though the reason underlying her answer may not be so farfetched considering the connection that exists between the former presidential aspirant and Facebook. It is pertinent to recall that Sheryl Sandberg, Chief Operating Officer of Facebook publicly endorsed Clinton's candidacy and Dustin Moskovitx, a co-founder also led about $30 million endeavors into Clinton's campaign.
Also, according to Federal Election Commission Data which takes into account only those contributions worth more than $200, Facebook employees donated about $114,000 to Clinton's campaign making her the largest beneficiary of Facebook donations for presidential candidacy.
Facebook's scandal didn't dissuade Clinton
Clinton's reason for mentioning Facebook as a company she could head is still in doubt, particularly in the light of the tech company's involvement in some scandals which include an allegation of wrongful use of personal data which made it possible for political campaigns to be targeted directly at potential visitors and acquisition of the personal data of several people through this means.
In recent times, accusations of usage of deceptive tactics for the purpose of mounting pressure on users into accepting the company's updated privacy policy have also been levied against the tech company. A complaint filed on behalf of an anonymous individual by the European Centre for Digital Rights is to the effect that the platform was blocking users who refused to give consent to the updated privacy policy and tactics, such as sending fake message notifications to force them to agree with the policy indirectly, were being used.
The company's current CEO, Mark Zuckerberg is currently taking all relevant steps to redeem the image and correct the perception of members of the public about the security and privacy of the platform as a result of the Cambridge Analytical data scandal.
Zuckerberg in various statements and interviews continues to assure investors that the costs of operating the social network which boasts of over 2 billion users will continue to increase as the company continues to make noteworthy investments in technology and human resource.