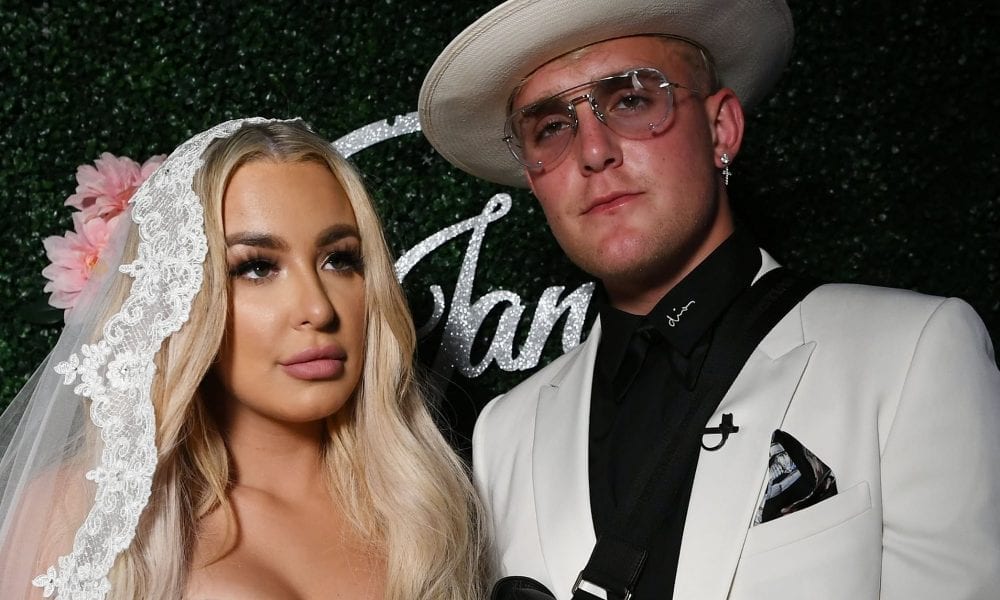 Sham or Legit? The World Doesn't Know What to Make of Tana Mongeau and Jake Paul's Wedding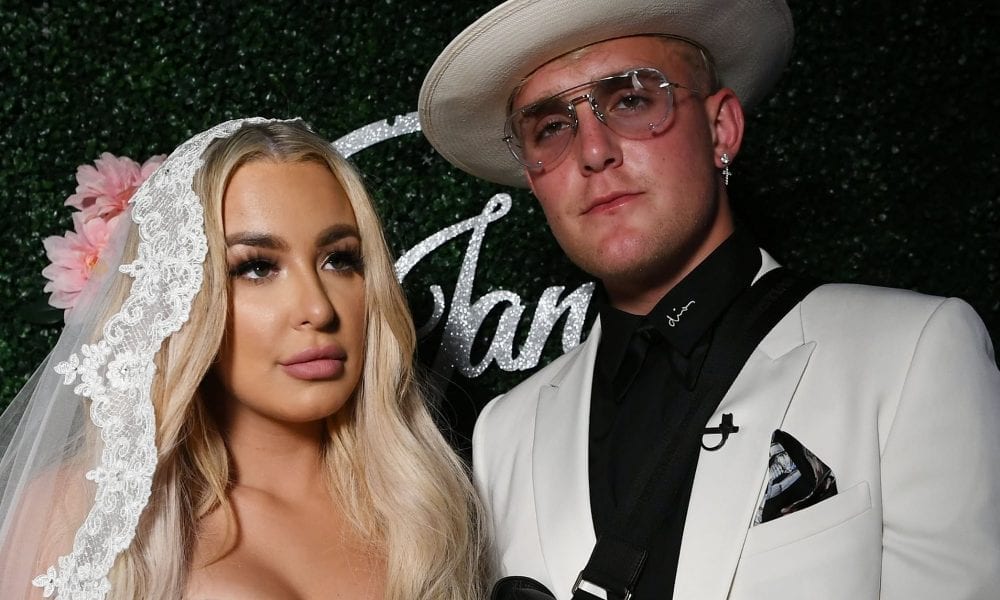 Publicity stunts aren't that uncommon a phenomenon in this day and age, yet they always seem to catch us by surprise. It could be because we hold celebrities in such high regard that we find it difficult to believe that they could stoop so low. Remember when Speidi faked a divorce? The couple went as far as living separately!
Together for the Views
While there are those who would fake breaking up, there are these YouTubers whose marriage could be nothing but a sham. Why wouldn't we think so, given that Tana Mongeau and Jake Paul admitted to getting together to increase their online views?
What's more, they had only been together for a little over two months before Paul popped the big question. Not that getting married fast is any issue, but there are just so many unanswered questions surrounding the whole affair.
For starters, no record of a marriage license exists for the extravagant wedding ceremony in Vegas. Secondly, Armani Izadi, the individual tasked with officiating the wedding, has no practice license. With this in mind, would you confidently say that the vows the two said to each other are legally binding? Highly doubtful!
But then there's another way of looking at it. Would any sane person spend $500,000 on a sham? Part of the lavish wedding were luxuries such as a private jet flight, a to-die-for mansion, fancy wedding cakes, Jon Snow's Game of Thrones sword (a replica of course), and some famous guests.
A bit of drama also ensued when a stranger spilled drinks on the newlyweds just as they were about to have their kiss, and things almost got out of hand when it turned to a brawl. However, the situation was handled, and the ceremony proceeded.
Fans of the celebrity couple were treated to all the drama thanks to MTV live-streaming the event, with viewers having to fork out $50 for the luxury. 70,000 viewers tuned in, but many have since complained of the footage being grainy and of poor quality, leading to the issuance of refunds.
Leaving Separately?
During the wedding, the lovebirds were all over each other, PDA and all. However, the one thing that baffled us all is that they then left separately. Why wouldn't they want to spend their wedding night arm in arm? Surprisingly, the two are yet to spend time together after their extravagant affair. Strange much?
Later that night, Paul took to Instagram to share videos of himself partying with female friends, his wife being MIA. And you wonder why most people don't believe that they actually got married :/
Taking to Twitter to try and get ahead of the story, Tana explained that her husband had to urgently fly out to Europe, while she also had a family emergency to deal with. Do you believe her? She went on to say that the second she could, she'd be on a flight headed to meet Jake.
It would be okay for us to doubt her, but what do you make of Logan Paul not believing her either? Jake's elder brother doubled up as his best man at the wedding, and even he doesn't think that the marriage will go past a month. And if it does, he says, it won't make it to the second one. Wicked!