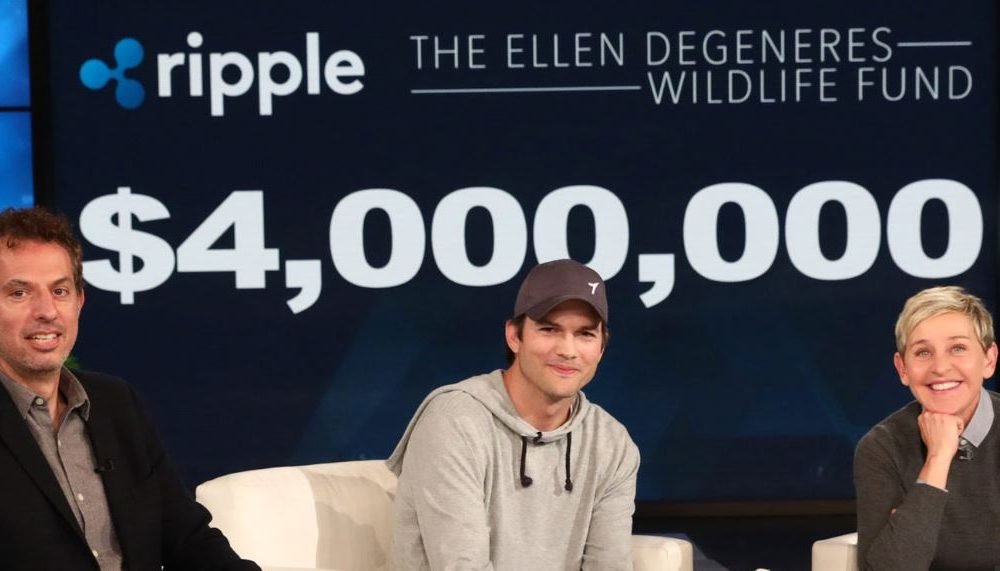 Ellen DeGeneres Receives Surprise Cash Gift Donation on Her Talk Show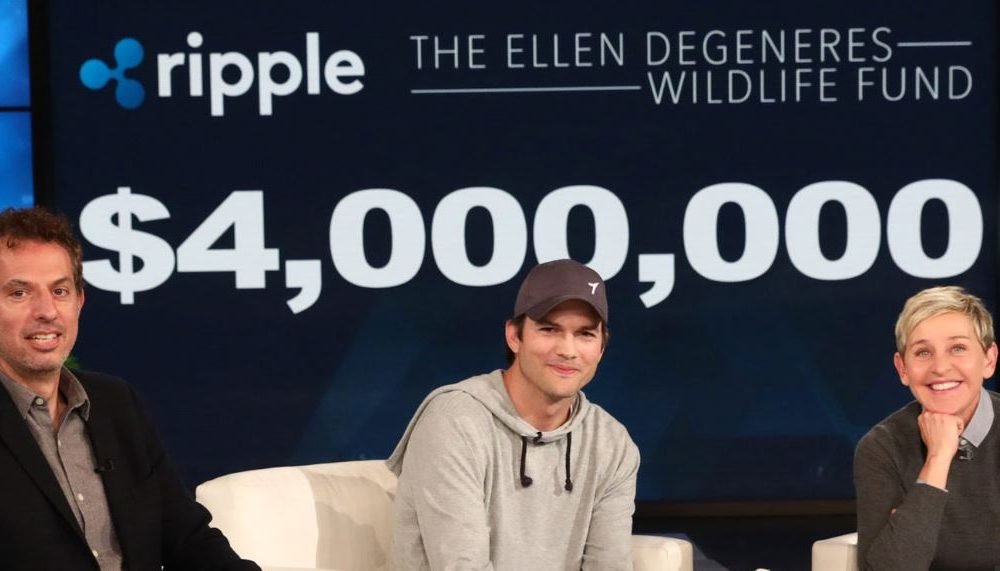 Ellen DeGeneres was in for a big surprise earlier this week, when star actor, Ashton Kutcher, gifted her a superb donation. The donation happened to occur on air during the Wednesday show.
Ashton Kutcher started out by asking DeGeneres what she had been doing lately, which she replied that she was making plans to go on a vacation. She further stated that she had plans to visit Africa with a view to building a wildlife campus. On her part, she has been known for her numerous acts of kindness shown to different people. Apparently, She had no idea that she was in for a huge surprise.
DeGeneres And Her Love For Wildlife
Before the show fully commenced, the producers informed DeGeneres that one of her friends was around to talk with her. Then Kutcher came on stage and also beckoned on his partner in investments, Guy Oseary, to announce the good news on the podium.
The actor reiterated DeGeneres love for wildlife. He mentioned that a discussion they had once, had DeGeneres telling him that a project which she devoted attention to, asides the talk show, was her personal project, the wildlife fund for her organization which she was currently running.
Her organization focuses on saving wild species, the endangered ones especially, also putting in mind the gorillas in Rwanda, Africa. Kutcher further mentioned that DeGeneres had once said that she barely asks people for donations and all, however, there were chances that she would still need some forms of financial support in the long run.
It was after he spoke that he gave DeGeneres the gift, which happened to be the biggest gift she had ever received on the show. The audience in reaction to this, applauded and hailed with much joy, and DeGeneres herself could hardly contain her emotions, as she took turns in giving Kutcher and Oseary warm hugs.
The donation was a birthday present to DeGeneres, with the specifics $4 million to her foundation, The Ellen DeGeneres Wildlife Fund. It was donated on behalf of the cryptocurrency brand Ripple.
How it all started?
During the meeting as reported by Ashton Kutcher, he mentioned that the investors, the co-founder of Ripple, Chris Larsen, and the Chief Executive Officer, Brad Garlinghouse, were discussing about the beliefs and principles which the company upheld, and how it would be nice to make certain donations and giveaways to people who are making conscious efforts to ensure that the world becomes a better place.
Kutcher then revealed that his brand, Sound Ventures, had plans to invest in Ripple, the payment application. This mode of payment sheds more light on the proficiency of cryptocurrency in ensuring that transactions can be carried out quickly, irrespective of the distance.
He further mentioned that back then, when people wanted to make huge transactions, they would need to come around to the banks with large checks, which would then demand another form of bureaucracies due to the enormous size of the amount. However, he stated that if it was a transfer between two countries in two different locations, all that would be needed was just to press a few buttons.
Asides this donation, Ripple has made other donations which amount to millions of dollars to organizations which are in the habit of providing selfless and humanitarian services to people. As reported, these series of donations have been ongoing for some months.
A very notable one which occurred a couple of weeks back, was the huge donation which Ripple made to an educational website, DonorsChoose. This donation was aimed at funding the classroom projects which the website had in store for students. This donation happened to be the largest which they have ever gotten.