Parents Funniest Reactions To Children Going Back To School – These Can Forget About Online Schools
Summer is truly a fun time for the kids because they get to wake up late, play video games, do sports, and eat whenever. While the kids have fun, parents have to attend to everything their kids are doing and this can get quite stressful. Sadly, summer does not last forever and these kids have to accept that they'll be going to class every day again. This time, it's the parents who are rejoicing because they now have time to relax, chill, and pamper themselves. Here are some funny photos on the Internet of parents who literally jumped for joy when their kids' summer break was over.
Sad to See You All Go, Not!!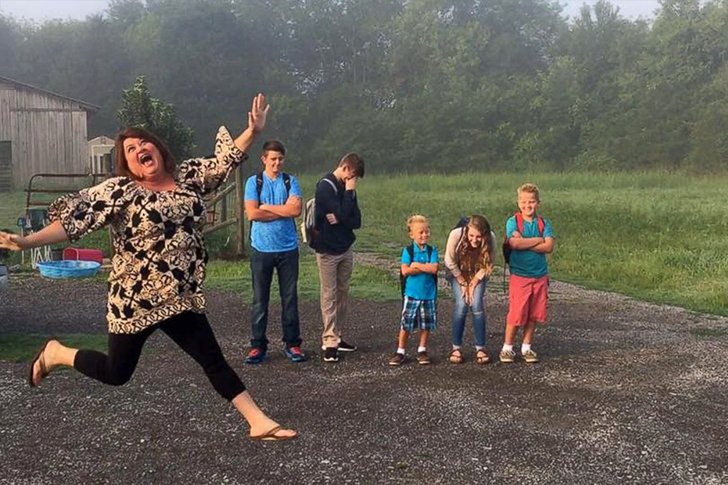 This mother of five surely had a packed summer since each of her kids had their own agendas—probably summer camps or summer lessons. We bet she had to make sure each one of them got to enjoy their summer vacation to the fullest. Having five kids also meant that she was extra busy. Now that all of them are going to be having classes during the weekdays, it seems like she's rejoicing because she can finally have that long overdue "me time".