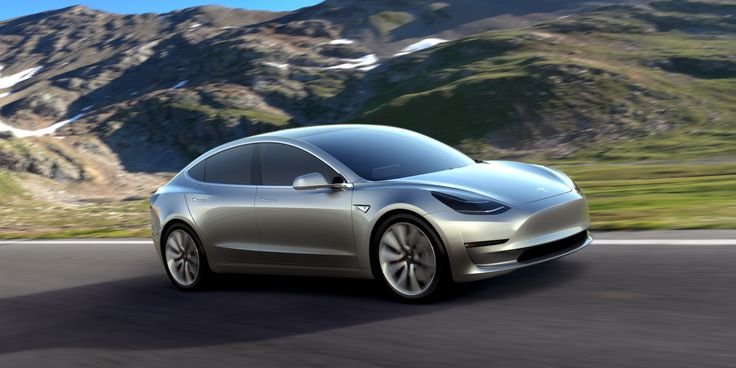 Tesla in 'Delivery Logistics Hell' but Wins 5-Star Safety Rating from NHTSA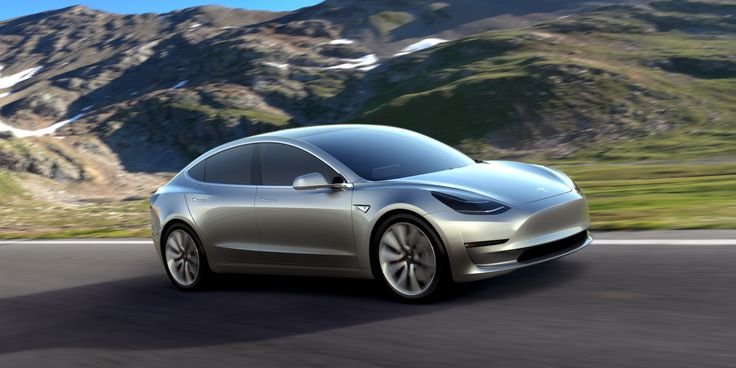 After a year of controversies, there's finally some good news for Tesla. The company was five-star rating for road safety by the National Highway Traffic Safety Administration.
Perfect Safety Score
Tesla's entire line of electric cars received a perfect safety rating from NHTSA. The agency gave five-star ratings to both of Tesla's bigger models, Model S sedan and Model X utility sport vehicle. The latest electric car, Model 3, has also passed with flying colors with many safety groups giving its high ratings.  Recently, the Insurance Institute for Highway Safety conducted a front crash prevention test using Model 3 and called the car 'superior' in the road safety department.
The car has drawn plenty of criticism in the past due to production delays and logistical crises but it has also garnered praise from respected groups like the Consumer Reports which has given the Model S superior rating. The American Magazine had formerly said that it had reservations about the car's safety because of its longer stopping distance in comparison to other peers in the automobile industry. But after Tesla updated its software to fix the braking issue, it finally got the thumbs up from Consumer Reports.
Autopilot Crisis
Tesla has also received major criticism for its Autopilot driver assistance system which has led to a number of deadly crashes. In April, the company's autopilot crisis escalated to new levels after it lost its third autopilot chief in two years.
After Jim Keller's departure, Tesla released a statement saying that Jim's core passion had always been microprocessor engineering instead of autopilot engineering. Jim left the electric carmaker to join another company that allowed him to focus on his passion.
Tesla was already losing talent from its Autopilot division when Jim handed in his resignation letter. At the end of 2016, the Autopilot department head, Sterling Anderson, left the company. He was replaced by a former Apple software engineer and creator of Swift programming language, Chris Lattner. Unfortunately he only lasted six months in Tesla before resigning in June 2017.
Keller was the latest in Tesla's long line of Autopilot engineers to quit their jobs to join another company. After his departure, Tesla announced that another former Apple engineer named Pete Bannon, will be hired as a chip architect at the company to take over the Autopilot hardware division.
Keller left Tesla to join Intel Corporation as semiconductor chip maker. Keller was awarded the position of senior vice president at the company. Intel announced in its press release that Keller will mainly work as a silicon engineer which involves system-on-chip development and integration.
Death of Walter Huang
With an increasing number injuries and deaths from car accidents, regulators are hoping for the auto industry to revolutionize its assisted-driving technology to remedy the problem. However, Tesla's autopilot is in crisis. Only weeks before Keller's resignation, Tesla's autopilot led to the death of an Apple engineer, Walter Huang, whose Model X vehicle crashed into the concrete lane divider in California's Mountain View.
Since the incident, the carmaker has found itself in a lot of legal trouble with Huang's family and drawn intense scrutiny from the National Transportation Safety Board (NTSB).
Tesla argued in the lawsuit that Huang was responsible for his death even though the autopilot was engaged at the time of the incident. The deceased driver did not heed warnings from his car even though he knew that the vehicle's autopilot was far from perfect. After admitting the imperfections of its autopilot, NTSB began investigating into the crash to get to the depth of the incident.
Tesla recently announced that it had fixed some of the major issued with its assisted-driving technology and its most recent Model 3 vehicles will have updated hardware for more reliable self-driving capability. However the company is behind on the production and distribution deadline of its affordable sedan. The company is also bleeding talent from its top executive line after its chief sales officer and chief finance officer resigned from their positions.
Last week CEO Elon Musk said that Tesla has finally made it out of the production hell only to get caught up in a 'delivery logistics hell' as cars were taking considerably long to deliver to their owners.