Grab Your Shopping Bags And Get Ready To See Walmart's Wackiest & Funniest Shoppers Caught On Camera
Wacky people, guys with bizarre clothing and hairdos, endangered species—there is heaven on earth for them, and it's got a name: Walmart. While many often visit their closest supermarket whenever they need to go grocery shopping, other people go to Walmart to witness some pretty crazy situations. Apart from spending their money there, they get their own personal highlight. Let's check these folks out!
Taking Designer Clothing to a Whole New Level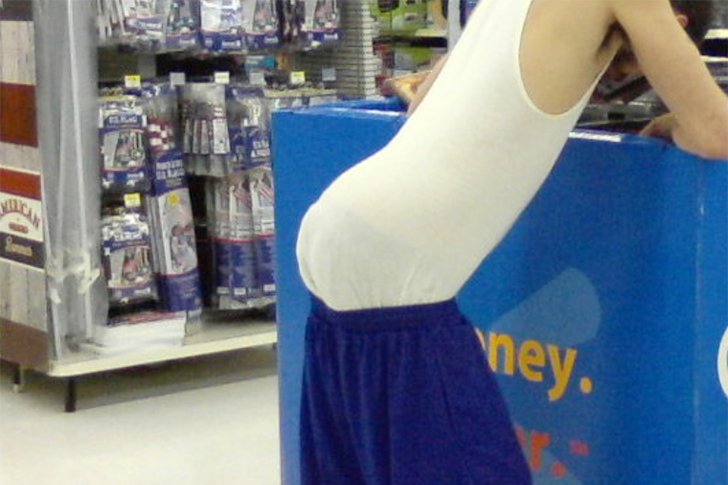 While rappers often tend to show their underwear to people by wearing their shorts lower than people normally do, this guy went to Walmart to show the world his stunning clothing style. He's obviously not a hip-hop artist, but he didn't hesitate to visit his favorite store with his shorts hanging pretty low and paired with something that looks like a leotard. Too bad he has nowhere to put his credit card. But we doubt he went there to buy anything. He just wanted to flaunt his fashion choice.
"You Know, I Really Love Meat"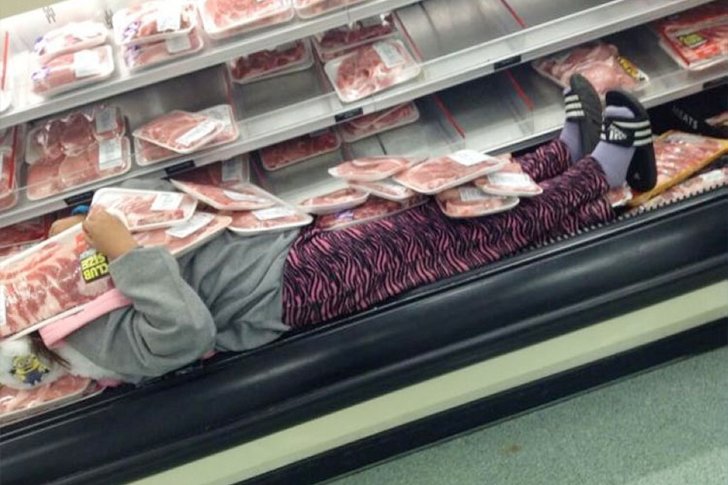 You come home from a hard day at work, so you pour a glass of wine and sit on your couch to watch your favorite TV show. You instantly feel relaxed and relieved. Well, apparently, some people have some unusual ways of chilling. That includes walking to their nearest Walmart in order to lie on the fridge's bottom shelf with steaks and burgers tossed on them. This guy seems to love sleeping and meat, and he obviously doesn't care about how much money he spends on it. His passion for pork ribs is far too strong.
Walmart BFFs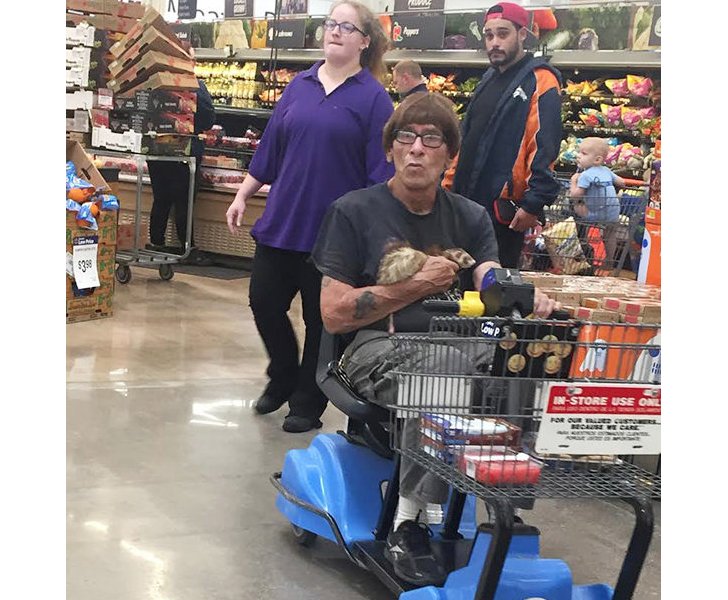 You know, we've seen so many different animals walking around Walmart that we eventually see David Attenborough and his scientific team researching this artificial habitat full of wildlife, Pepsi, and pork chops. The bring-your-pet-with-you championship title goes to this guy, who sat on his cart with his ferret on his lap. We now wonder if the small animal will pay for its food with its own bank account unless its owner wants to gift him a few goodies.