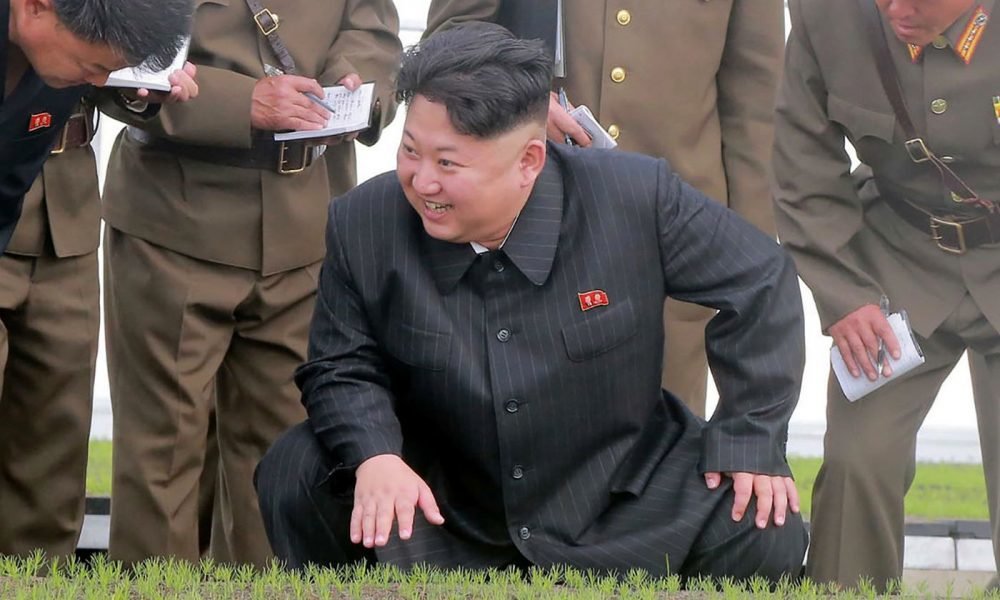 Giuliani: Kim Jong-un Begged for a Summit on His Hands and Knees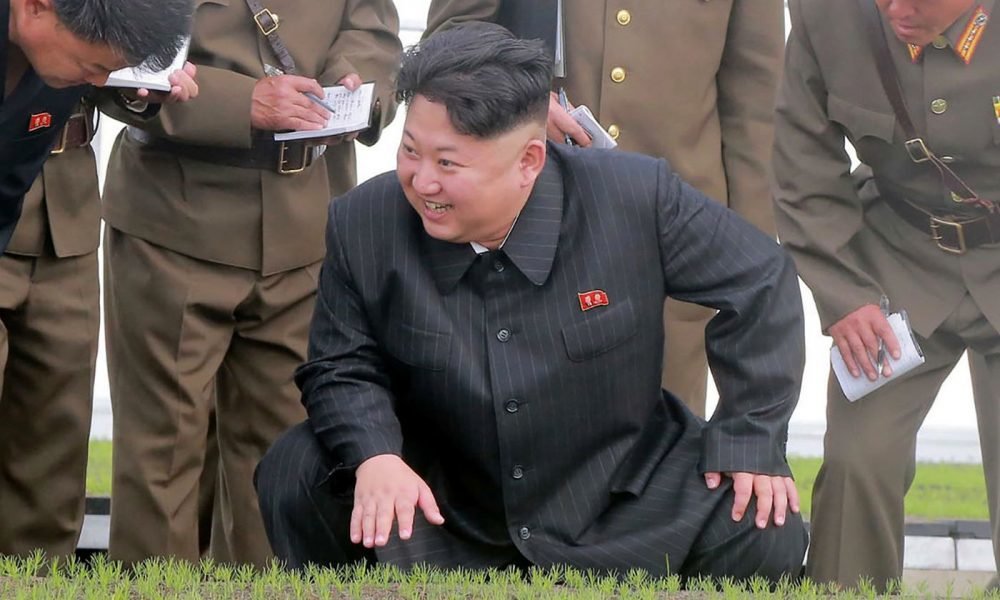 Speaking during a conference hosted by Globe-News in Tel Aviv last week, Mr. Giuliani remarked that the North Korean leader, Kim Jong-un, got on his hands and knees to beg for the revival of the Singapore summit which was canceled by President Trump on the 24th of May, 2018.
President Trump canceled the summit meeting following the threat of a nuclear war between U.S. and North-Korea by an official of the North Korean Government and a reference to the Vice President of U.S as a "political dummy" because he suggested that Kim Jong-un requested for a meeting under pressure. In addition, reports state that the North Koreans were also offended that Trump's National Security Adviser insisted that they disarm before any discussion.
However, after Trump announced the cancellation of the summit, North Korea stated willingness to sit face to face with the U.S. and resolve the issues. Following a meeting with delegates from North-Korea who delivered a personal letter from Mr. Kim to Trump, he announced that they could proceed with the meeting.
Giuliani provides explanation
Giuliani didn't hesitate to give an explanation of the events that occasioned the initial cancellation of the summit. He stated that the summit was cancelled by Trump because his Vice President and  National Security Adviser were insulted by North-Korea and also threatened to go on a nuclear war with U.S. He further stated that this was the reason Trump said he was not ready to have a summit and Mr. Kim had to go back on his hands and knees to beg for the revival of the summit.
When later questioned about his statements, he said that the North Korean leader was quick to change his position to express a renewed willingness to go on with the discussions about denuclearisation and request that they should proceed with the meeting was what he was making reference to when he said "he got on his hands and knees and begged for it".
He added that Mr. Kim had to come to an understanding that the U.S. stands in a position of strength. Mr. Giuliani, who currently serves as a counsel to President Trump in the on-going Russian investigation, has however mentioned that his comment was merely his personal opinion as he is not on the U.S. Foreign Policy team.
Mr. Giuliani also suggested that President Trump should consider adoption of this tactic when negotiating with the Palestinian authority in future Middle East's peace talks.
Diplomats' react to Giuliani's statement
Some diplomats have expressed that Mr Giuliani's remark, which possibly has the primary aim of portraying Mr. Trump as a strict negotiator, may act as a clog in the wheel of progressive negotiations between North Korea and U.S. Passing a remark on the likely effect of Mr. Giuliani's comment, Evans J.R. Revere, a one-time State Department Diplomat who is specialized in North Korean issues, noted that if the North Korean were looking for a reason to cancel the Summit meeting, the Americans had just given one to them.
Further, Jan Eliasson, the Foreign Minister of Sweden and a one-time Deputy Secretary General of UN opined that the comment does nothing to improve the prospects of the upcoming Singapore meeting.
However, in a subsequent interview, Mr. Giuliani silenced suggestions that his comment may lead to another cancellation of the Summit.  During a news conference, Mike Pompeo, the Secretary of State briskly dismissed Mr. Giuliani's remarks and noted that the former mayor has no authority to speak for the administration when it comes to the negotiation, and particularly the set of issues in question.
The North Korea's administration has refused to make any comment on the statement, and the meeting between US and North Korean leaders is still scheduled to hold on  June  12. The  Singapore Summit is currently scheduled to last for just one day, but sources record that U.S. officials in Singapore have made a contingency plan for the second day of discussion.
It will be noted that this isn't the first remark by Mr. Giuliani's that has threatened to raise controversial issues for President Trump.  A similar issue arose sometimes last month, and Trump had to publicly undermine the veracity of Mr. Giuliani's narrative regarding a certain payment made by Mr. Trump's personal lawyer to the actress Stephanie Clifford who goes by the stage name Stormy Daniels.
More in Financial Advisor