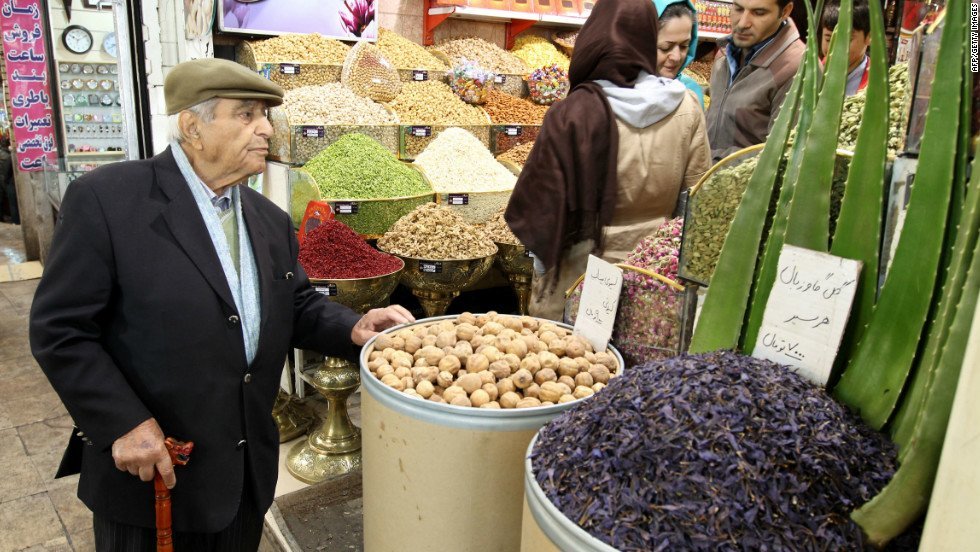 Iranians Stock Up on Household Goods Amidst U.S Sanctions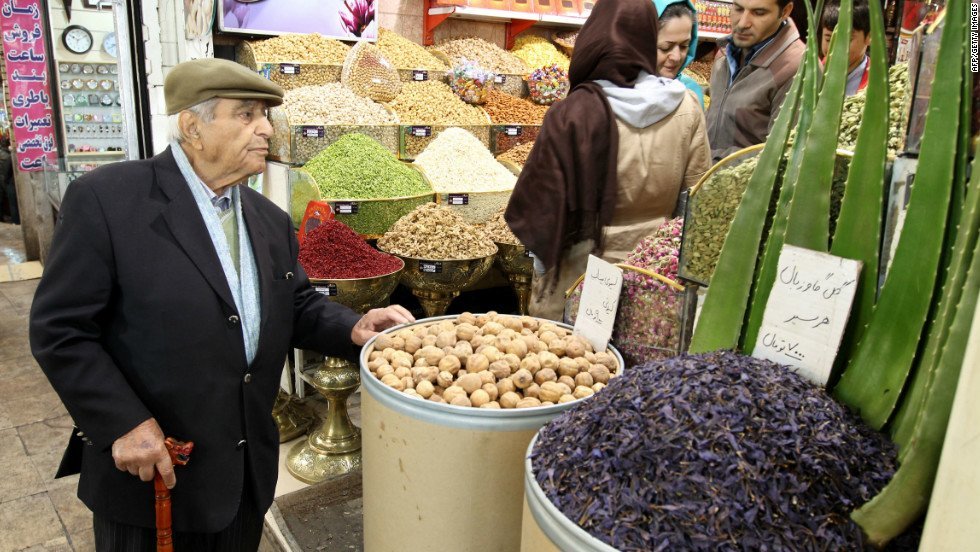 The Iranian Currency has seen a decline in value of as much as 70 percent this year amidst U.S imposed sanctions and with the country facing dire economic conditions, inflation is on the rise as the local currency falls. The US has re-imposed Iranian sanctions on economic activities like currency trading, metals business and the automotive sector with more sanctions expected in the coming months on the oil exports industry.
Empty Store Shelves
The rise in the value of foreign currency resulting from the devaluation of Iranian riyal has prompted local producers and traders to lean towards exportation of locally produced goods in return for higher profits generated from revenue in foreign currency bills.
This has led to a nationwide shortage of basic household goods and items with prices skyrocketing and increasing six fold in some cases; the price of locally produced tomatoes has increased by 500% this year, a bottle of milk costs 235% more compared to last year whilst the sanctions on imported electronics and automobiles has seen an increase in prices of electronics goods like mobile phones.
The shortage of locally available goods due to producers opting to export their products has resulted in empty store shelves and some stores even limiting the number of items a single customer can purchase; tomato paste, a popular ingredient in most of Iranian food and cuisine has been limited to only two cans per customer in stores, and that is if it is available at all.
Most of the tomato produce and tomato products have been wiped off the store shelves entirely with families stockpiling produce and goods in their houses whilst producers and manufacturers are busy exporting to overseas customers rather than catering to local buyer needs.
Government in Overdrive
The government has taken strict and comprehensive actions to crack down on the food shortage and fluctuation of product prices in order to combat the epidemic; the local governing bodies completely banned the exportation of locally produced tomato and tomato products in a bid to ensure the local needs are met, along with strict actions against questionable business practices like price fixing, overcharging and in some cases even forcing stores to sell products at a lower price.
Additionally, the economic situation is also compounded by people selling their local currency for the US dollar along with others emptying their bank accounts to invest in the real estate sector, leading to soaring land value, making it even more difficult for people to afford housing and land.
The government has deemed the deliberate devaluation of the Iranian currency as an act of economic war, blaming countries like the US, Israel and Saudi Arabia for plotting against the economy. Furthermore, internal problems like corruption, insider trading, deliberate stocking up of local stores to drive up costs even higher have led to the establishment of revolutionary courts that have been expressly set up to combat local corruption, trading practices and price gauging.
A Period of Austerity
It is expected that Iran shall undergo a period of austerity and conservative spending before the economy is able to stabilize and the 2018 budget presented by the President is expected to be a step in the right direction for economic growth and employment.
It is predicted that the country's economy will see a downturn in the coming two years but a period of austerity coupled with government actions like corruption control and trade control would eventually see Iran prosper after a few hard years. The IMF has predicted that the GDP of Iran will fall by an estimated 1.5 percent this year after falling by 1.9 percent last year, a record high for the country since the Iraq war 20 years ago.
The recent government budget draft introduces a mechanism of subsidy payments to help alleviate some of the economic pressure on businesses and consumers along with emphasizing the need for an increase of Iranian oil and gas exports overseas.
The Iranian government has realized that the traditional religious-political system of governance (nezam) has proved to be increasingly unpopular and ineffective and the country is adopting a China based model of economic governance which experts believe shall be a viable solution to bring the economy back on track in the coming years.