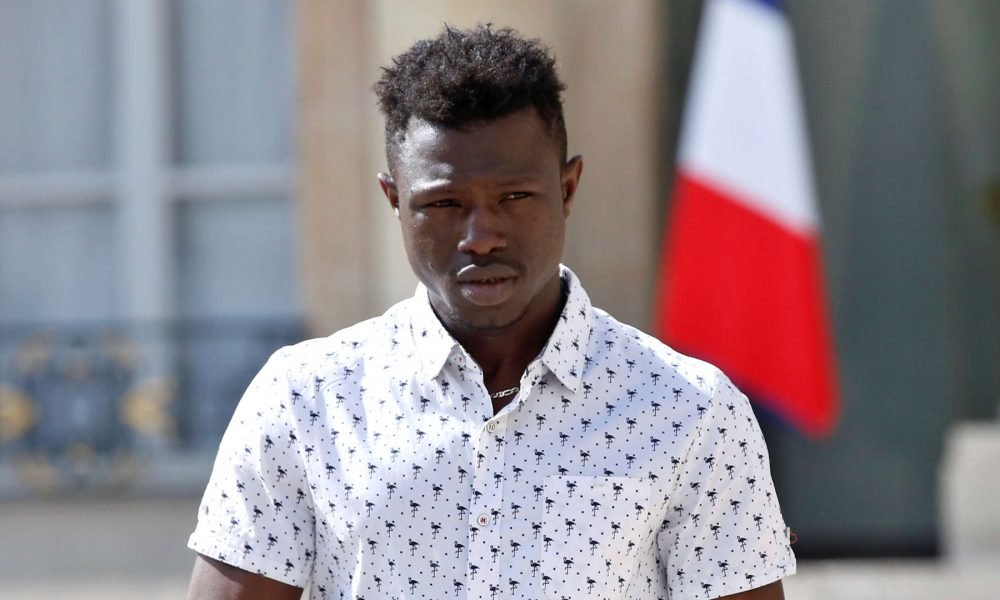 Real Life Malian 'Spiderman' Discovered in Paris!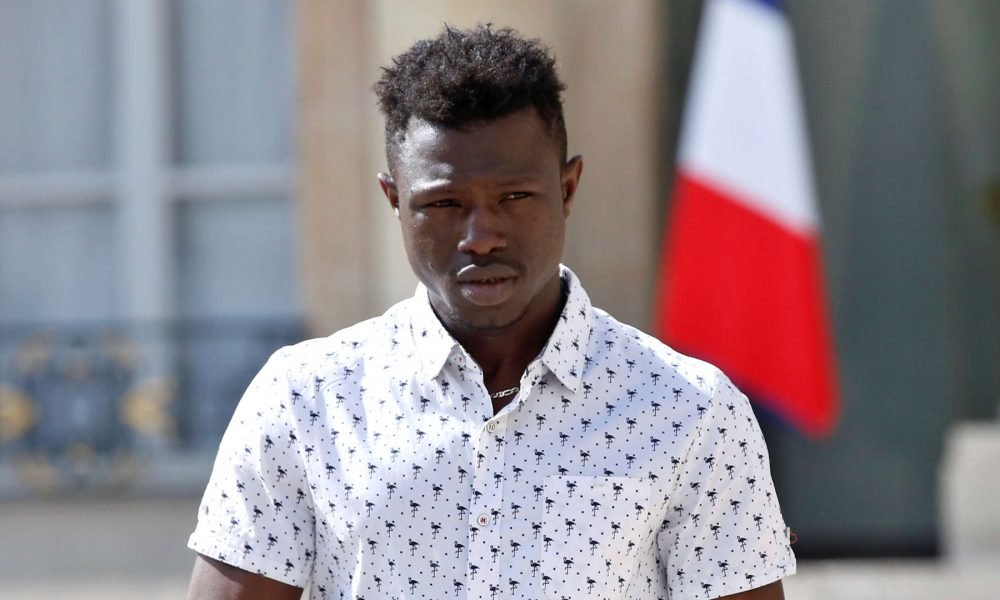 A new heroic celebrity in France, Mamoudou Gassama, 22, a Malian citizen who saved a small boy's life a week ago in France, has been rewarded. He helped the child who was suspended from the balcony last weekend. Gassama had a meeting with the officials from Paris fire-brigade last week Tuesday.
His real-life act and how he ensured the safety of his new friend on a four-story building was recorded on several video clips and has gone viral across the internet.
The immigrant moved to France in September 2017 but remained undocumented as a resident. However, his life has changed now that he has obtained for himself a chance to do an internship for ten months at the fire-brigade, with a monthly wage of about €600 ($690). Speaking on the development, the chief officer of fire-brigade in the state stated that he welcomed Mamoudou Gassama into the organization for him to find out the nitty-gritty of firefighter's job.
In a happy response to the kind gesture extended towards him, Gassama promised to put in his best effort to qualify as a firefighter.
President Emmanuel Macron, the French leader, received the 'lifesaver' last week Monday into Elysee Palace. Macron said that Gassama's French permanent resident documents would be processed in a few weeks' time. Luckily, that promise has been fulfilled as he just got his legal citizenship approved.
His heroic action has not only fetched him European citizenship, but also applause from a fellow African who likened his bravery to that of a 'superhero'.
Khalid Albaih is a famous cartoonist with a Sudanese origin. He calls the Malian, an unlawful foreigner who climbed a tall construction to rescue an endangered child from falling, the real 'superhero' needed by the world's foreigners.
Superheroes, Rare to Find
On the day of Gassama incidence, his entire childhood passions for superheroes resurfaced when he came across the visuals going viral, where a young man climbed four storey building within 25 seconds or less in the capital of France, Paris.
Curiosity got the better part of Albaih as he refreshed his Twitter update. He started receiving the full gist little by little on Gassama's identity, who was still unknown to him then. The hashtag '#ParisSpiderman' trended nonstop, referring to the Malian as the real life 'Spiderman'.
Particularly surprising to the Sudanese is that nobody talked about his religion. This is a common feature usually included in the initial information that pops up in news hashtags and titles about a foreigner, especially if he/she commits a crime. Such positive mindset was preferable and reasonable than 'Black Panther', a gigantic successful superhero movie from Marvel. Albaih said he had such opinion in his mind as he refreshed his Twitter page to get more story of the 'Paris Spiderman' roots.
Within some hours, the titles transformed to "#ParisSpiderman has been asked to have a meeting with Emmanuel Macron, the President of France". Macron had agreed to reward Gassama with the highly prized permanent residence status in appreciation of his acts.
Gassama's story depicts a typical grass-to-grace unveiling into a hero's life.
As a cartoonist, Albaih drew a storyline of his victory as a stereotyped Negro who came from a slum-ridden in poverty and struggling to survive. Then in a flash, another scene opens where he's accepted after saving a kid before the thousand eyes of spectators.
Gassama's past travails
Surviving the scary heights to save the kid was not as difficult for the young man as facing several humiliations in the past. He traveled out of Mali in his teenage years and went to Libya. Misfortune befell him there when he got arrested, mercilessly beaten and finally, he took a dangerous boat voyage to Italy.
He was there for four years before he came to France last year September where his brother resided. He was with no legal papers in the French territory. His bed was set up on a floor in one crowded room located at Montreuil, some distance away from Paris. The room is made for illegal foreigners.
The proud Gassama rescued the boy by mounting a residential building with only his hands, no gloves nor hooks. He was decorated with a medal, coupled with a certificate of heroism. His internship at the French fire brigade is scheduled to start by 29th May 2018.