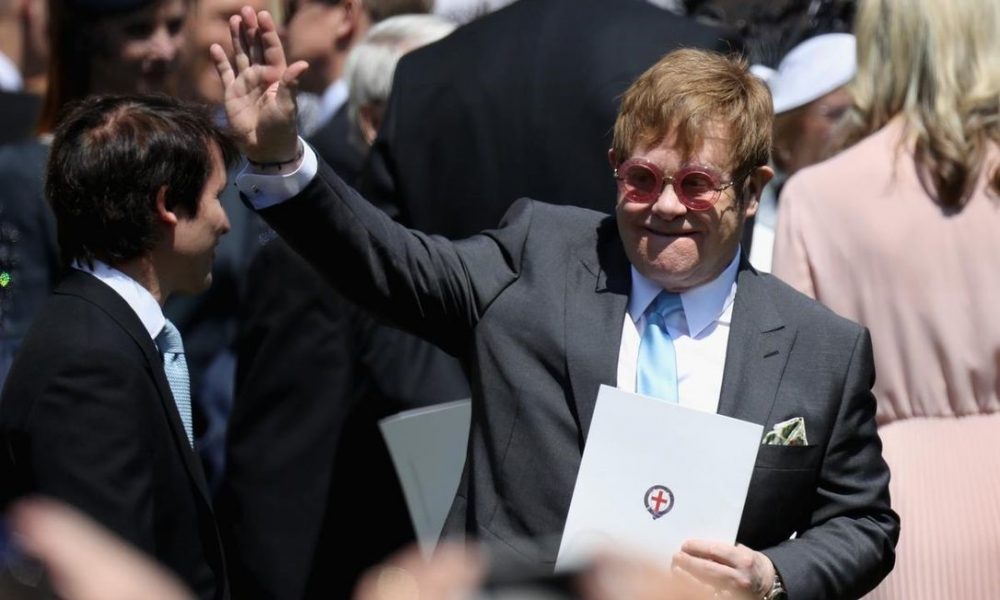 Elton John Comes to Harry and Meghan's Defense in Midst of Private Jet Backlash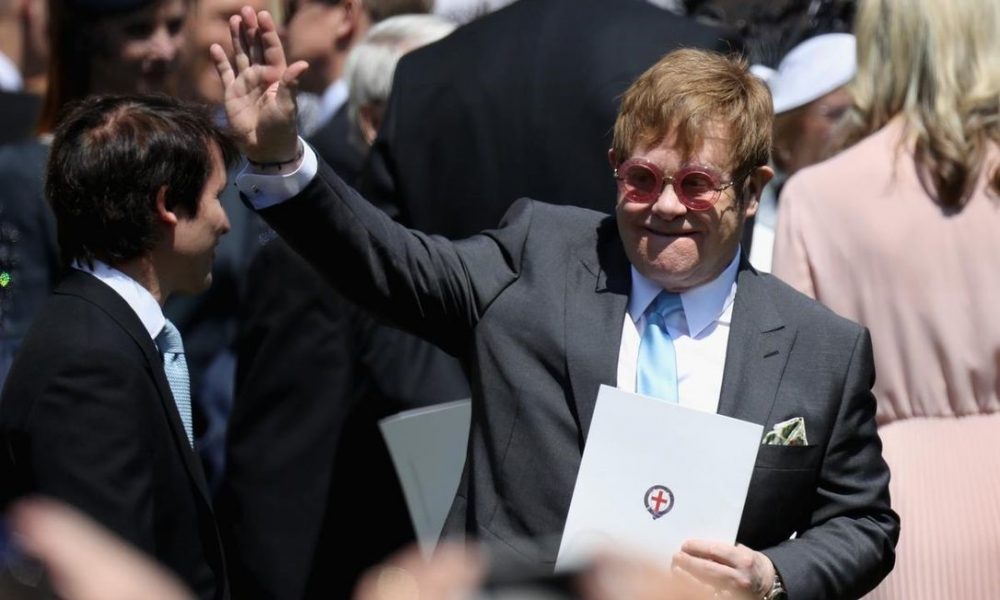 That Sir Elton John is close friends with Prince Harry and his wife Duchess Meghan is in no doubt. The Sussex couple is currently facing the heat from environmentalists for chartering four private flights in less than two weeks, increasing the amount of carbon in the environment while at it, and among those that have come to their defense is the singer and songwriter.
Taking his stand via Instagram, Elton John went on to reveal that it was he who actually provided the private jet in which the royal couple flew in on their way to France to visit him and David Furnish, his husband. According to him, he chose to do so for the couple's security, not forgetting that of their son, baby Archie.
Obligated
Elton and David live in Nice, and going by the former's post, this couple wanted to host the royals after the long year they've had owing to official commitments, in addition to becoming parents. In the same post, the singer admitted that he has always felt obligated to watch over Prince Harry ever since the death of his mom (Princess Diana), who was his very close friend.
It's not that uncommon for royalty to fly private, is it now? So why was it such a big deal that Harry and Meghan did it? Well, all the fuss is because the Sussex couple is always speaking out against climate change, and the Prince recently gave a speech to that effect at the three-day Google Camp held in Italy.
According to environmentalists, they should then practice what they preach, and flying private isn't the way to go about it. The environment could to without the extra tons of carbon emissions; don't Harry and Meghan know that?
As if things couldn't get any worse, Prince William and his family flew to and from Scotland on commercial flights, adding fuel to the fare that was consuming his brother whole. As royal experts would have it, William's trip negated Harry's "security reasons" excuse since having the larger family, their travel plans sailed on smoothly.
Bought in the '90s
Controversy aside, however, the Sussex family sure did enjoy being Elton John's guests. The award-winning singer acquired this piece of property back in the '90s, a 1920s mansion that he took upon himself to modernize. Knowing Elton, would you expect anything less?
Previously having a pink interior, the star chose to now go with a striking yellow color, although his designers Monique Gibson and Fred Dilger admit that just like their client's spirit, the mansion's design keeps changing.
If you've kept up with Elton John's career, you must know that the man has a weakness for expensive tastes, and nothing screams that out more than the furnishing at his house. Explaining that he was 24 when he bought it, he thought it would be a nice challenge to turn a tired and run-down mansion into a sight for sore eyes.
He did so much of a good job that Harry and Meghan aren't the only celebrity couple to visit while on holiday. Other notable figures to have vacationed in Nice are soccer star David Beckham and his singer-turned-model wife, Victoria.