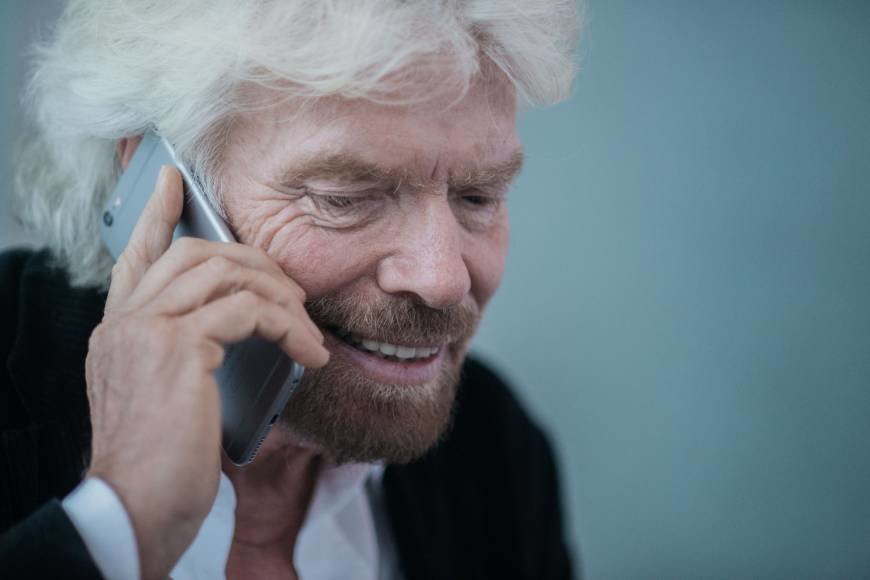 Our Devices 'Are Killing Our Mental Health', Branson Warns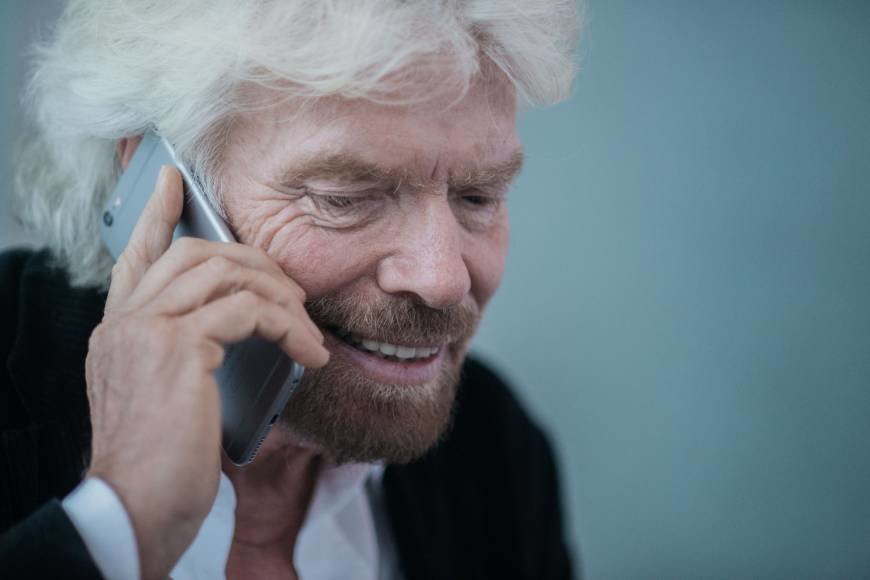 Hard work requires one's time and most times, one's sleep, but a business executive, Branson, claims to have found a solution to the problems related to  sleeping disorders, which are quite common among people with crazy official schedules, and it's linked to a uncontrollable desire to stop using their phones.
Each year the tenth day of March is dedicated to the observance of staying away from electronic gadgets such as phones and computers. This days is also known as the 'National Day of Unplugging.' The 2018 edition fell on Friday. To show his support for the movement, Richard Branson added his voice to that of other millions across the world to observe the day. The concept was developed by a Jewish organization called 'Reboot', that focuses on different cultural matters. On this particular day, everyone who wishes to join the celebration will have to switch off and remove the plugs of his/her phone and other gadgets from the power source for one full day.
Gallup found out in its research that cellphones dominated the lion share of American people's lives since about 95% of them own multiple mobile phones and many confessed that they have come to tie their lives around the devices which makes a living without them impossible. Above 50% of Americans who own smartphones touch their mobiles multiple times in one hour.
Branson Joined Forces with Reboot 
As soon as the sun was down on the last Friday's cool evening, Branson encouraged every member of his team working at Virgin Group to stay away from the internet, so there was no posting, no blogging, or even no checking of any social media account until Saturday evening.
After the celebration of unplugging was over, Branson put up a blog post and said that he holds the belief that getting into the spur is the secret code to achievement and joy, but when someone is enslaved by his or her phone, it can negatively affect the individual's focus on his or her relationships.
He admitted that even though he loves the social media and electronic gadgets, one text message or one tweet will not be sweet enough to take the place of real face-to-face interaction.
Branson explained that he doesn't take real conversations for granted. He usually tries to give maximum concentration and avoids distraction whenever he's with someone. He listens attentively and jots down notes during meetings, and he doesn't joke with his family time. Staring and typing furiously away on your phone with all your mental presence being claimed by your cell phone will make you miss the most vital moments of your life, says Branson.
Mental States of Successful People
A professor at Harvard Business School, and an author of a book where she enumerated on sleeping habits, relationship between sleep and smartphone, and the psychological implications, Leslie Perlow, agreed that it might be hard for people to stay away from their electronic gadgets if they are what she calls "successaholic", a person who is obsessed with the determination to achieve or become successful.
Leslie talked about two common mental moves that are usually made by very famous individuals in a review write-up for Harvard Business School. She explained that naturally, people are more addicted to their work mainly because they derive maximum fulfillment from what they do, the rate of the success, and the praises they earn from clients, not only because they enjoy working tirelessly for long hours daily, even if it's an end on its own. The deep meaning of this mental situation is that we are not always being pushed by certain innermost desire or ego as the origin of our hard work, but the real meaning of achievement, Leslie noted.
Some weeks earlier before the innovation of unplug day by Reboot came to the fore, Leslie had carried a research and discovered that when groups of people unshackle themselves from their gadgets at the minimum of once in one week, deliberately neglecting their devices and disconnecting from their labour, they were better off as satisfied and productive.
She added that most phone users usually feel unhappy and a bit frightened whenever they are about to remove their phones from the power source. She suggested that anyone who wants to do it should have a partner who will assist in reminding them of their promises to leave phones aside, it will help to control their cravings.
Look for something you enjoy doing most, those things should be more outdoor-driven, says Branson. You will feel joyful. Take your rest whenever you feel stressed out, it's very important, the relaxation will refill your energy.
He suggested recreational activities such as biking, wind-paddling, and hiking. These are his great free-time engagements, and they contribute to his outlook on mother nature and rejuvenation, the connection with these elements are undeniable. Another good way to keep yourself busy is by having a stroll with your pets in the fields, says Branson.
He reminded people that they are rulers of the advancement in technology, not the other way round.