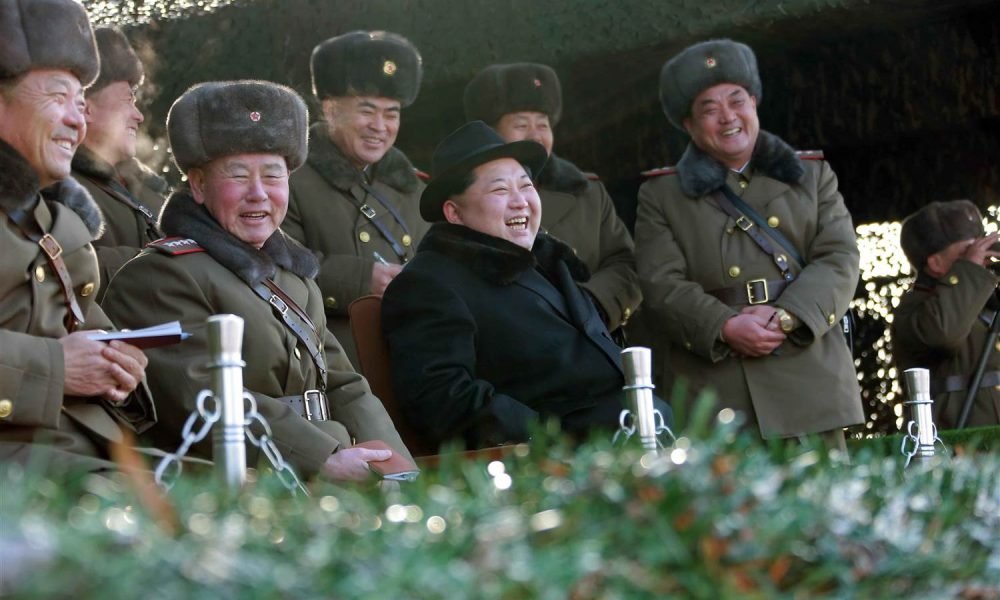 The Two Koreas about to Announce The End of Their War!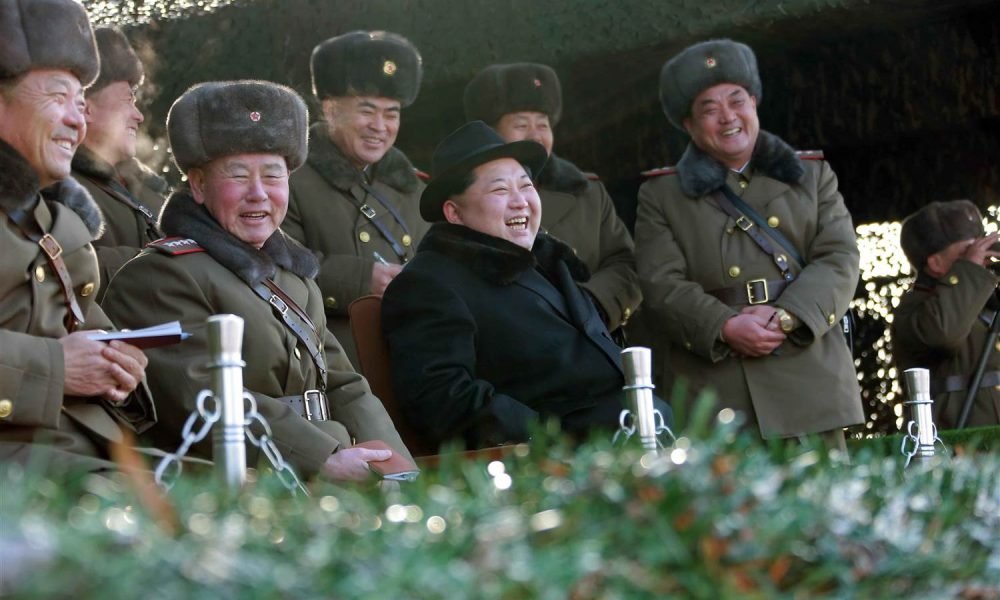 Battle about to End
Good news circulating now is that South and North Korea are likely to sheath their swords at last by shutting down the battle between them which began in 1950. The two sides are working hard to put a stop to their raging war because both rulers, Kim Jong-Un, North Korea's dictator, and President Moon Jae-in, will have a dialogue in the coming week.
North and South Korea remained enemies and lingered on the battle even after the 1950 – 1953 fight came to an end when they both reached a ceasefire agreement but not to make peace. News from South Korea indicate that an anonymous officer from Seoul said both neighbors have been talking about ways to find lasting resolutions to the fight during the summit that will be held between them.
Kim will possibly make a name for himself in the sands of time when he would have a meeting with President Moon, during a summit that is scheduled to hold on the South Korean soil by 27th of April. This will be historical because no North Korea ruler had ever entered the South Korean territory since 1950 when the war began.
Both Koreas will likely dialogue on removing some troops from the strongly-guarded zones that are demilitarized which demarcate the two sides, according to the report. Kim will also have a meeting with the American president, Donald Trump either by May or June, in case Trump's information is anything to go by.
America's Enemy?
However, there are still doubts and wariness among the White House members because of how Kim, a staunch enemy to America and a dictator, is all of a sudden making friendly gestures diplomatically towards the West.
In the past week, the nominee for the post of the Secretary of State who is currently the director of CIA, Mike Pompeo, stated that North Korea must know that there will be no remuneration from the dialogues unless the country is ready to surrender its possession of nuclear arms.
In the meantime, Kim enjoyed the celebration of the 'Sun' over the weekend to mark his grandfather's birthday, Kim Il Sung, when he watched an artistic display by one ballet dancer from China, in company of his wife, Ri Sol-Ju.
This wasn't like the preceding years because this year's edition of the yearly festivity was void of march past by the military who usually show ballistic missiles, a symbol of a dictator's regime, and there was also a harmonious mood at the event which could be seen through the presence of the ballet dance troupe from China.
No firearm could be seen in the images that were published by the media in the state, but rather only entertaining displays such as dancing and sports were done at the weekend. Kim and Ri Sol-Ju cheered on, took photographs alongside dance performers, and were gleeful in company of Song Tao, the representative from China's Communist Party's foreign intermediary department.
Then, by Sunday, Kim and Song held talks and Kim explained that he decided to meet China's visiting entertainers because of the regard he has for President Xi Jinping, Chinese president. He added that he wished to commence a new chapter of advancement and relationship between his country and China.
How It All Began?
The bloody war commenced in the middle of 1950 between the Northern Korea that consisted of the communists and South Korea which practiced capitalism. The launching of the battle was so fatal that statistics reported about 2 to 4 million casualties. Pyongyang was supported by Beijing throughout the war that lasted for 3 years, on the other hand, South Korea got its support from Washington and the partnership stood strong for many years.
Koreas on both sides have always been caged in such unsafe situation for long since the battle came to an end in 1953, but instead of reaching and signing an official peace agreement, they only formed a ceasefire which indirectly could still be regarded as being in conflict nonetheless.
Pyongyang attempted to arouse the weak suspension by launching several strikes. In 1968, the hidden country transported a group of thirty-one troops on a mission to kill Park Chung-Hee, the serving president at that time who resided in Seoul, but the mission was ruined and two people lost their lives.
In 1976, there was a bloodshed by axing which killed many people, when soldiers from North Korea assaulted a group of laborers who were working on a tree which they wanted to bring down in the zone that had been 'demilitarized'. 2 soldiers from America were killed in the tragedy.
In 1983, Pyongyang staged what can be regarded as its worst fearless murder attempt and Myanmar was the location. An explosion of bomb occurred in one Yangon mausoleum at the time when the South Korean leader, Chun Doo-hwan was visiting. Fortunately, Doo-hwan escaped the attack but twenty-two casualties among whom were some delegates and ministers from the government, were recorded.
There was also a bomb blast in 1987 on one Air flight that belonged to South Korea and there were 115 passengers inside the plane. It blew up across the Andaman Sea. Every single soul died in the attack. Seoul blamed Pyongyang for the brutality but the latter denied any involvement.
The pioneering founder and ruler of the North, Kim Il-Sung, lost his life in 1994. However, his son who succeeded him, Kim Jong-Il, never stopped pushing hard at his counterpart at the southern side of the country. At the beginning of 2010, Seoul blamed Pyongyang that it's destroying a dreadnought warship that belonged to it, which led to the deaths of 46 ship captains, but as usual, Pyongyang debunked the allegation.
In November 2010, North Korea unveiled its maiden assault on one community mainly dominated by civilians from the onset of the war, shooting 171 artillery bullets at Yeonpyeong. A total of 4 deaths were recorded, among whom were 2 civilians.
In the midst of these back-and-forth attacks and counter-attacks between the two aggrieved sides, there have been several meetings held to bury the past. Kim Jong-II, the North Korean ruler, organized two unbelievable meetings with his colleagues from South Korea in 2000, then 2007, and the meeting reduced some frictions between them. Other underground talks have been going on ever since which were overrated but none has been able to yield good outcomes.