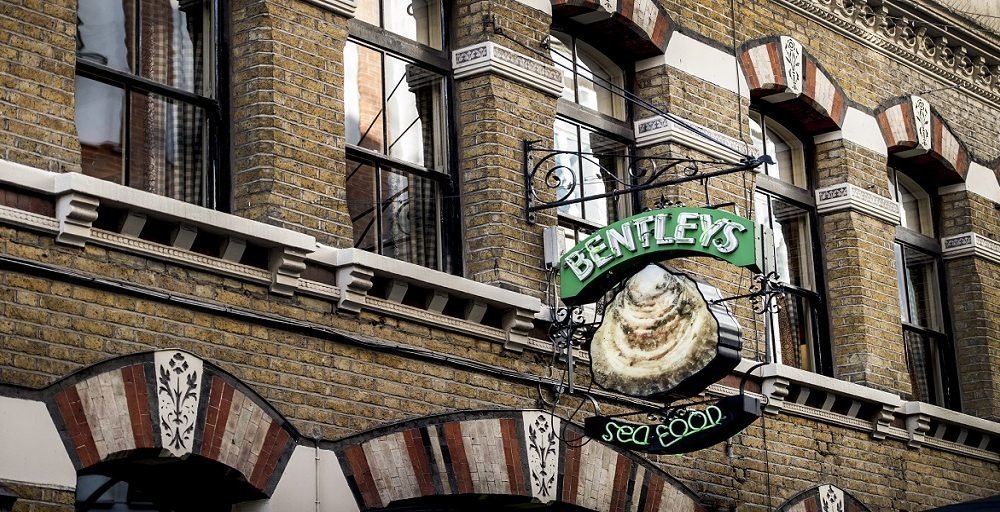 Business Meets Food: Top Restaurants for CEOs in London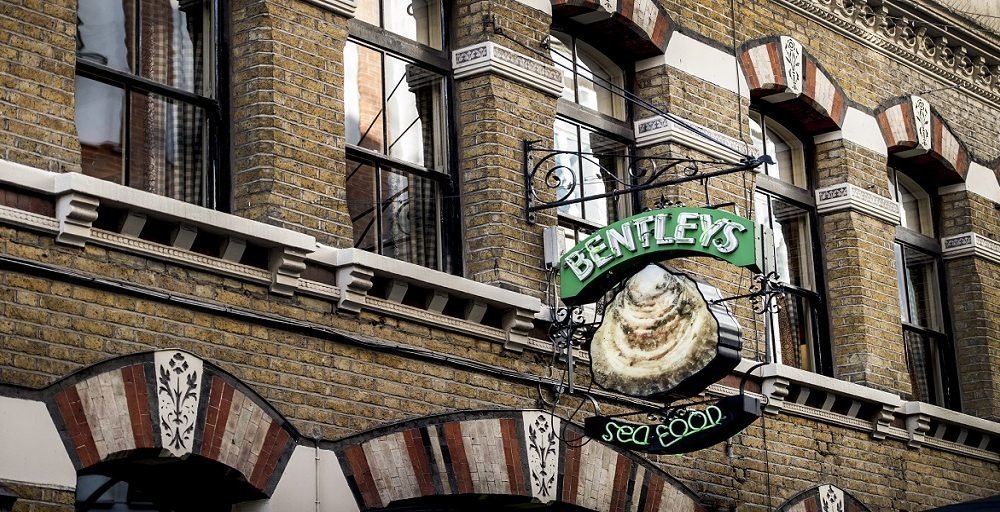 Brokering agreements, signing contracts, sealing deals and becoming business partners take a lot of efforts. Hospitality is vital to ensure cordial relationship. What is hospitality without good food and conducive hangout spots where delicious meals are served? First impression matters.
London powerful men and women who shake the city's business world knew this and they have selected their choicest restaurants around London. Spices of life abound in these restaurants and the big shots are not sparing a dime to get them.
London's most busy restaurants are home to many crème-de-la-crème who are not worried about the bills they pay there to get the most rewarding business meeting meals. Here are 7 most frequented luxurious restaurants in London where CEOs wine and dine while transacting businesses.
1. Swans Bar
Address: Maison Assouline, 196a Piccadilly, London W1
Tel: 020-3327 9370
Website: assouline.com
Swans Bar hosts various CEOs on its platform because of its luxe services, and among its regulars is the chief executive officer, London residential developer, Northacre, Niccolò Barattieri di San Pietro. He testified that Swans Bar is where he currently patronizes as his best choice.
His company clinched a contract in this Bar to restructure a home located in Chester Square.
Pietro described that a good business hangout should look like, a place that offers convenience in its ambiance for customers, and suitable for hitch-free interaction.
Assouline is known for a thriving commercial publication, in addition to its furniture line and items. A wonderful eating spot, you can get light meals like salad, foie gras, or a light delicacy, Pietro says.
2. The Lanesborough hotel
Address: Hyde Park Corner, London SW1
Tel: 020-7259 5599
Website: lanesborough.com
Lanesborough hotel speaks volume of its elegance in Hyde Park, and if someone like Alejandro Agag, Formula E Holdings Chief executive officer, and a sometime MEP, who doesn't fancy morning rush, can get unmerited comfort in Lanesborough, then any CEO should also give it a try.
Agag confessed to having a dislike for official breakfast gatherings, but that was before he came across the kind of breakfast being served at Lanesborough hotel. He visits the hospitality center with Enrique Bañuelos, owing to the pleasure they derive in taking a walk while discussing in Hyde Park. Having Lanesborough hotel opposite the street makes it all worthwhile, enthused Agas.
He shared an experience of when he had coffee with Banuelos. The entrepreneur pledged €25 million as an investment into Formula E after he finished a croissant and coffee.
3. Bentley's fish food woos Linda Jackson
Bentley's Oyster Bar & Grill,
Address: 11-15 Swallow Street, London W1
Tel: 020-7734 4756
Website: bentleys.org
Coming to the Chief Executive officer of Citroen, Linda Jackson, one cannot separate her from Bentley's Oyster Bar and Grill, situated majestically in London. She picked Bentley's because it serves the best fish meals cooked without a fault. Jackson particularly loves the salmon (prepared as smoked menu) for its uniqueness, and the fish preparation is done on the roof of Bentley's.
Jackson sang more praises of Bentley's where she eats delicious dishes of crab mixed with scorched sea bass and a broth of galangal garnished with ginger.
"I came to this place to celebrate myself when I was named 'The British Most influential woman in the Automobile Industry", she says. "You can always expect a buzz."
The auto expert also enjoys official meetings over meals inside the secluded Crustacea Room, adorned with Richard Corrigan's artworks.
Cap: Variety of fish food in Bentley's.
4. The Breakfast Club: best lunch
Address: 33 D'Arblay Street, London W1
Tel: 020-7434 2571
Website: thebreakfastclubcafes.com
Cereals are irresistible if prepared well, and Clarke's restaurant takes special credit for this specialty, in addition to its cool environment in the West side of London. Peter Souter is a witness. The CEO and chairman of London's TBWA advertising company bore witness to this fact. "If you want to have great lunch meet-ups, look for places where you will be comfortable", Souter says.
He doesn't like elaborate places where one will get the idea of being drained.
He described the Breakfast Club has boisterous, raspy place located in Soho, somewhere in London that accommodates every smart, seeable individual who are unable to obtain good employment but frequent the place for jobs.
However, Souter admitted admiring the philosophical words the owners inscribed on their board which reads, 'Do not forget to eat fried meals because life is very short'.
5. Clarke's: Freakley's best friend
Address: 124 Kensington Church Street, London W8
Website: sallyclarke.com.
CEO of Alix Partners, the worldwide business company that specializes in business counseling, Simon Freakley, chose Clarke's. "No match for Clarke's in the area of a better enjoyable business dinner", he enthused. The restaurant serves the tastiest halibut from Scot, Freakley says. He also mentioned its desserts. He professed his love for quince dished out baked, topped with ice cream in honey flavor.
To Freakley, Clarke's comes first in all ramifications, the environment, the customer service, the properly arranged tables that leave sufficient spaces for privacy during deep conversations, and the delicacies. Restaurants must put this feature in their setup but many big restaurants focus more on being occupied and bubbly to allow enough privacy when personal conversations are going on, Freakley noted.
5. Cereal Killer café.
Address: 139 Brick Lane, London E1
Tel: 020-3601 9100
Website: cerealkillercafe.co.uk.
In any city, bringing people out of their shelves is key in hosting visitors, say Joseph Sitt, Thor Equities CEO, and president. He recalled when he traveled to London to discuss with the innovative people and bankers who were to work on a property in Milan. He took all present at the meeting out for a breakfast hang out in a small, lively hollow dug into the wall of Shoreditch, where different cereal flavors numbering up to 120 were being served. The place is called 'Cereal Killer'.