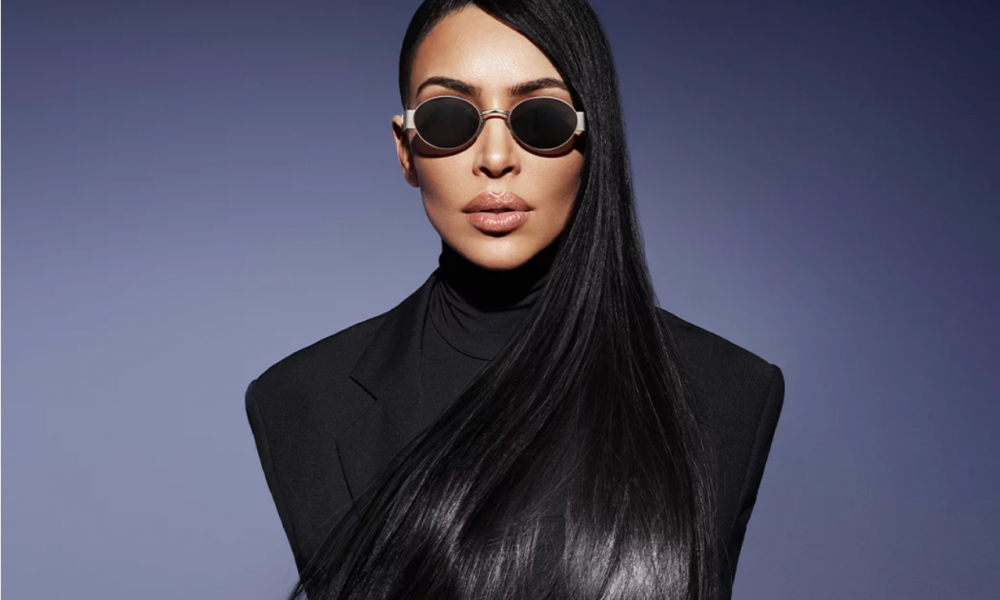 Kim Kardashian is Launching Her Own Sunglasses, And You'll Never Guess How Affordable They Are!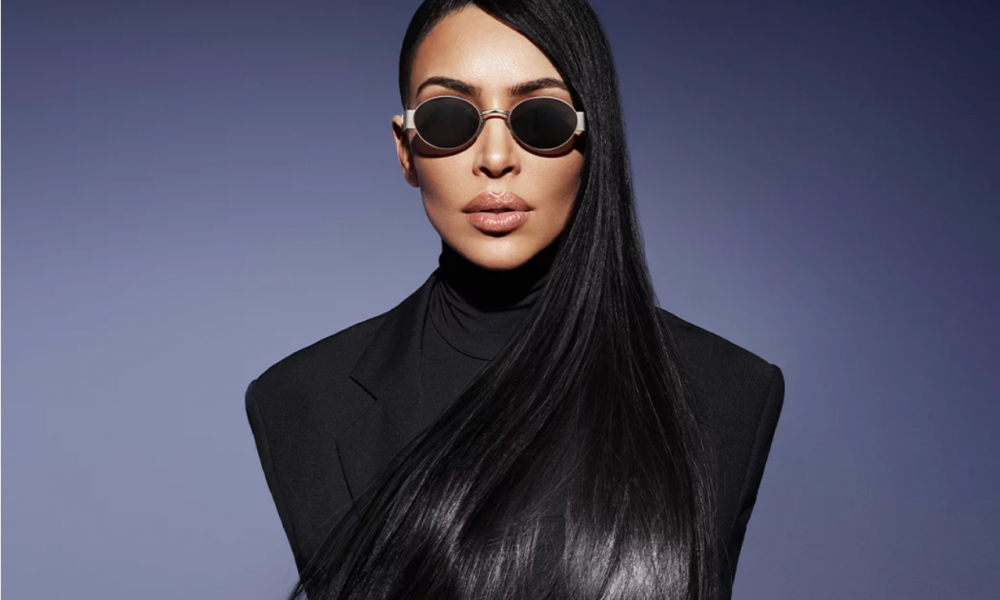 Who doesn't want to be as stylish as Kim Kardashian? The star knows this (obviously) and is ever coming up with ways in which her fans can feel more connected to her. From stylish fashion designs to cosmetic products to her own customized emoji app, Kim always has something new for her fans to be excited about.
Sunglasses
And now, the beauty trendsetter is taking things up a notch, with plans in the works to launch her very own sunglasses line. To make this happen, the reality show star has partnered with Carolina Lemke, a popular brand from Europe, to release her very own '90s-themed eyewear, inspired by science fiction.
Since the brand has intrigued a fashion icon as established as Kim, we can all imagine how good they must be. The 38-year-old first heard of Carolina Lemke from her friend Bar Refaeli, the Israeli model. According to Kim, the two were just catching up when she asked Refaeli what modelling projects she had been working on. Her friend then showed her an advert she has shot with the eye-wear brand, and Kim was hooked on the designs.
Almost immediately, she reached out to them, and the brand was all for the idea of introducing their eyewear in the United States. And what better way to do that than to have a Kardashian spearhead the campaign? It is almost a 100% guarantee for success! The collaboration also saw Kim investing in Carolina Lemke, in addition to launching her own line of sunglasses. A smart business move, right?
As we can all guess, the social media icon was as involved in the whole process as she could be, and she even confirmed it. According to her, the brand was very open to her suggestions, and they designed the sunglasses precisely as she wanted them to. Kim also said that it was fun getting familiar with the know-how of making eye-wear. Since she was the one in control, Kim never wasted the opportunity to design glasses she has always longed for but were non-existent in the market. Her end products, as is anyone's guess, are sunglasses that she would wear herself. They come in seven designs, and are as sleek and posh as their designer.
Affordable
Concerning the price, Kim had her fans very much in mind, saying that though she wanted high-quality glasses, she also wanted them to be accessible to her fans. To that end, she kept the price point at $90, negating the need to save up stacks of cash to own a pair.
Although she has all the money she could ask for (she even admits it) and loves wearing expensive things, Kim has embraced the modest lifestyle from time to time, especially since the Paris robbery incident that really humbled her. She also uses a fashion trick named 'high-low dressing' where she only wears one piece of clothing or accessories that is expensive, with the rest being regular, mid-ranged items.
Speaking to PEOPLE, Kim Kardashian was visibly excited about her launch. She also revealed that she had tasked her family, close friends, mainstream media, and social media influencers with spreading the word about her glasses. She had sent out face mask models of herself with the glasses on, hoping to entice people to buy them. We all know that her new sunglasses are about to be the talk of the town, don't we?