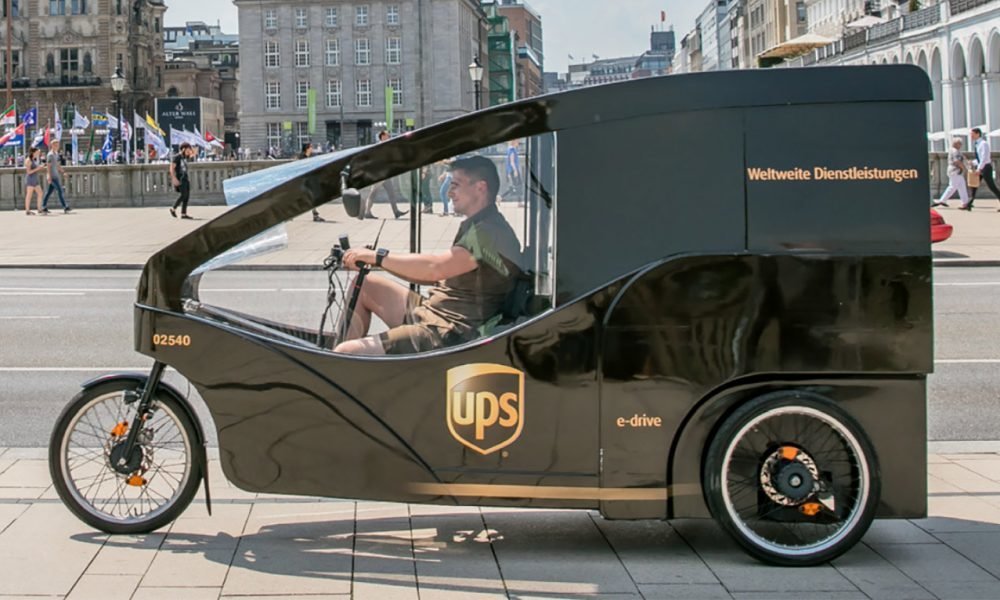 Seattle Becomes the Largest Test Site for UPS' Heavy-Duty Delivery eBikes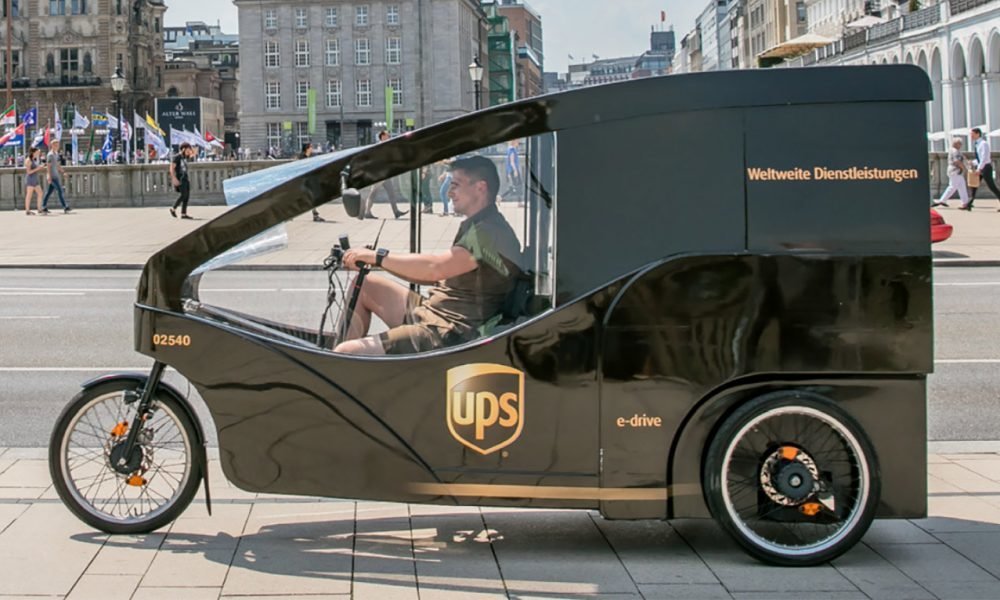 UPS is taking package delivery to the next level. The company is slowly phasing out its big brown delivery trucks in favor of more compact eBikes which will help the company solve the vehicular congestion problem and streamline the cargo delivery process.
The company is planning to use Seattle as a test site for its new pedal-assist bicycles which will deliver packages in the historic Pike Place Market as well as the downtown area.
Seattle Delivery Test
With the new test project, UPS is taking its first step towards finding more sustainable methods of cargo delivery in congested cities and making use of innovative mobility modes like bicycles and electric scooters. The eBikes employed by UPS are especially designed to carry up to 20 packages in its delivery trailer while maintaining a nimble size that can reduce parking and congestion issues.
Scott Phillippi, the senior maintenance and engineering director for UPS' international operations, says that although the company is using a number of sustainable logistic solutions in U.S. cities, this is the first time it has designed a cycle project that is aimed towards solving a number of challenges faced in urban settlements. The unique box and trailer design of the e-bike won't just help the company expand its delivery business but also meet the varying needs of customers in Seattle.
Ironically, UPS is returning to its roots with the e-bike test project. The company was first launched in Seattle in 1907 as a delivery service on bicycle wheels and more than hundred years later, UPS announced in its Seattle museum that it is planning to return to its original pedaling model to evade the city traffic.
An Environmental Effort
The company is merely running a test in Seattle to see if the concept is successful, after which it will decide whether it should expand the model to other neighborhoods in the city. UPS is also considering expansion in other cities including California, Oregon, Tennessee, Washington, Florida and Maine. It already uses delivery bicycles in most parts of Western Europe.
The project isn't just a solution to the traffic congestion problem but also part of a bigger environmental effort on behalf of Cycle Logistics Solutions to reduce the emission of greenhouse gases. A majority of UPS delivery fleet is fuelled by ethanol, propane and natural gas whereas the rest are fully-electric or electric-hybrid trucks.
UPS will spend most part of 2019 testing its e-Bike's reliability in collaboration with Urban Freight Lab and University of Washington. The Seattle test project will help the engineering team assess the bike's performance on the hilly streets of Seattle. Civil engineering professor Alison Conway of City College of New York called the project as a lower-impact logistics solution in an urban setting.
Pedaling Into The Future
The e-bike project is considered a type of micro-distribution effort that is extremely useful in larger cities, Conway added. However, there are certain downsides to using these special vehicles to deliver cargo especially because of how they are loaded.
Of course, there is the challenge of implementing the change company-wide. Switching from the truck delivery model to these smaller modes will cost the company a lot of capital and require more labor, which isn't exactly cheap in densely populated cities like Seattle.
Because of its hilly topography, Seattle is considered the best place to test these electric bicycles which are already a popular mode of transportation among local commuters. The bikes are quickly becoming an integral part of Seattle's mobility landscape thanks to the popularity of apps like JUMP which allow people to rent e-bikes. A study from PeopleForBikes has also shown that e-bikes are dominating the bicycle market as the fastest growing segment.
Jenny A. Durkan, the Mayor of Seattle, said that the city is one of the most innovative places in the United States and now it is bringing the innovation to the transportation sector. He is hopeful that initiatives like this will help clear out cars, trucks and other carbon polluting vehicles from the streets.