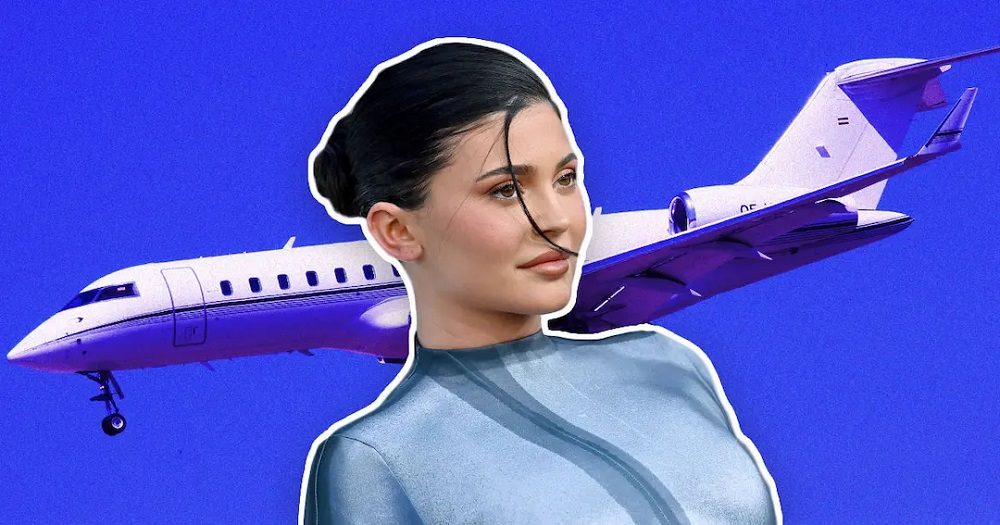 Kylie Jenner Gets Heat For 17-Minute Flight On Private Jet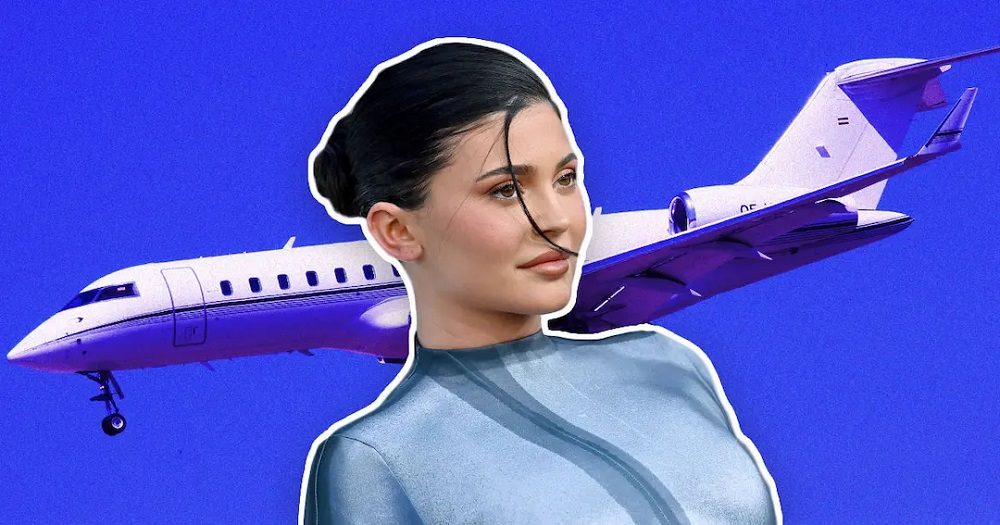 Kylie Jenner is receiving immense flack on social media after boasting about deciding whether she should use her or Travis Scott's private jet. It has since been revealed online that the reality star was taking the flight for a three-minute journey. Netizens were enraged that the celebrities were unmindful about the impact of their luxurious lifestyle on the climate change crisis. 
Celebrity Jets, a page that tracks celebrity flights via data, shared a trip the reality star took on her private jet in California, estimating that the trip would take only three minutes instead of a 45-minute drive. They later clarified the travel time had been 17 minutes from Camarillo, California, to Van Nuys, California. Her jet used 711 pounds or 323 kilograms of jet fuel ranging at about $714, according to Celebrity Jets, and emitted roughly one ton of CO2.
On Saturday, Jenner shared a black and white photo of herself with her partner, rapper Travis Scott in between two private jets captioned, "You wanna take mine or yours?" While her friends hyped up the post, most of the comments were by outraged netizens calling her out for being so cavalier about her carbon footprint. If Jenner was trying to flex, it seemed to have backfired because people are not okay with their efforts for the conservation of the planet going to waste while "the 1% gets to pump tonnes of carbon into the atmosphere for a day trip to Palm Springs".
Criticism 
The picture catalyzed criticism about celebrities taking private plane trips despite their well-documented climate implications. One 2021 study found that private jets create up to 14 times more greenhouse gas pollution per passenger than commercial planes and a stunning 50 times more than trains. And by one estimate, just two hours of flying private produces 2 metric tons of greenhouse gas pollution, as much as the average person on Earth generates in a year.
It can also be noted that social media users mostly blasted Kylie Jenner instead of holding her partner accountable. Some netizens pointed out that fellow internet users were being misogynistic. Social media users also joked that they were trying to solve the climate crisis using eco-friendly materials while obnoxiously rich celebrities contribute to global warming.
Celebrity Jets exposing other celebrities
Celebrity Jets is an automated account, a bot that publishes the flights of various celebrities in real-time using the public information that the planes must provide for security reasons. Thanks to this account, we also know that Kylie's older sister, Kim Kardashian, took a 15-minute flight on her plane last week. That trip used 442 liters of fuel and emitted one ton of carbon dioxide. 
It also became public knowledge that Drake, the rapper, was hopping around southern Europe. In just one week, he traveled on his jet from Barcelona to Ibiza, emitting 11 tons of CO2, from Ibiza to Nice, and from Nice to Barcelona, emitting 16 tons of CO2. According to Celebrity Jets, Oprah Winfrey, Steven Spielberg, Jay Z, Mark Wahlberg, and Taylor Swift are among the celebrities who have also chosen this form of transportation during the last month.