Fall for the Instagram Artist Turning the '50s Into Twisted Artworks!
Satanic Pin-Up Model
The term "pin-up model" was created in the early '40s, but the look became widely popularized during the '50s. We've seen pin-ups everywhere, from old magazines to modern-day tattoos. However, we've never seen one looking this Satanic…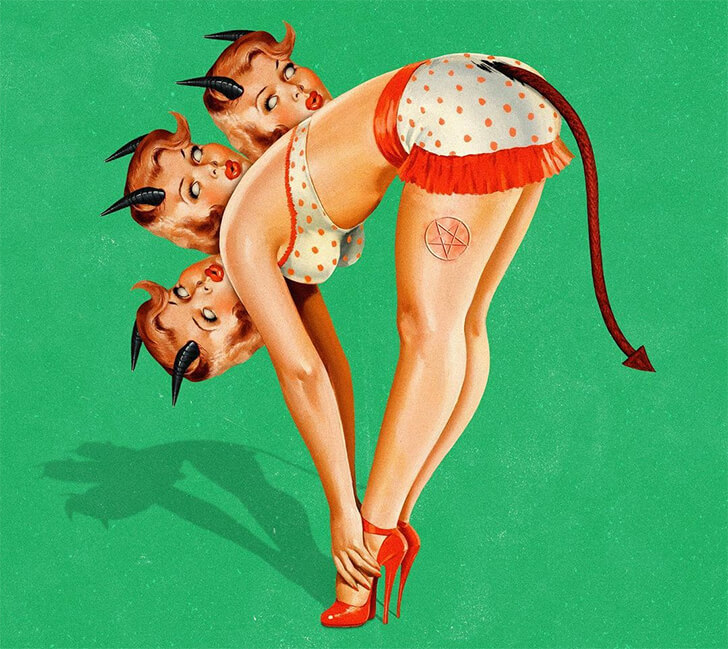 Combining the cheeky innocence of a '50s pin-up with references to Satanic culture is simply genius. The three horny heads make for the most striking detail, but we love how Figaro Many included a Pentagram (an ancient symbol of paganism) in the woman's leg.