Fall for the Instagram Artist Turning the '50s Into Twisted Artworks!
Horror-Flick Vibes
Creepily titled "Yummy," this artwork by Figaro Many has, in his own words, "gained a lot of popularity." A young boy without eyes eating a human brain out of a bowl, the description alone is reminiscent of a horror movie, but the actual picture seems straight out of a nightmare.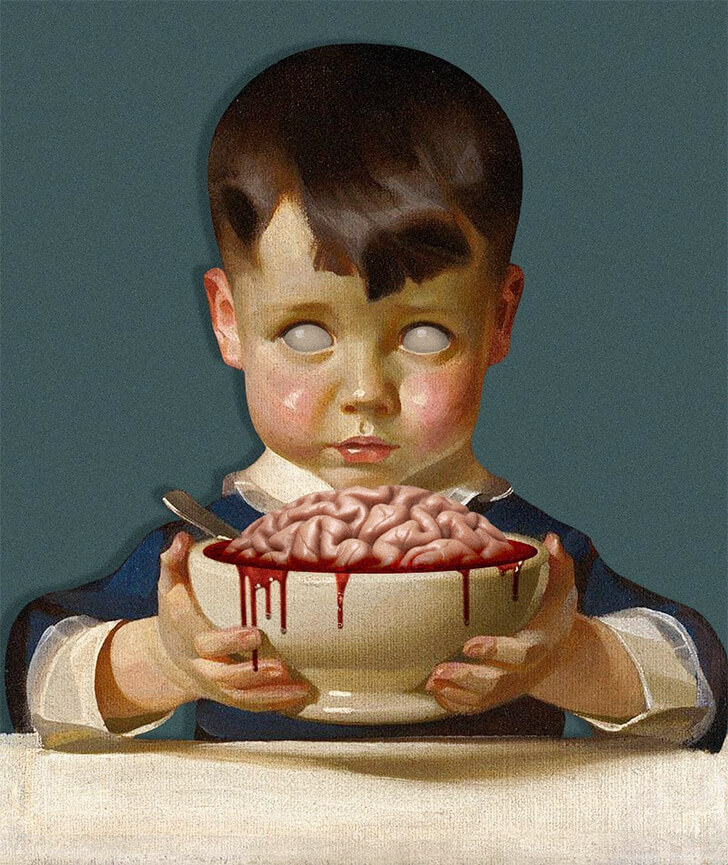 Figaro made this collage from an original illustration by the German-American artist J. C. Leyendecker. Believed to be one of the pioneers of modern magazine design, Leyendecker passed away in 1951.