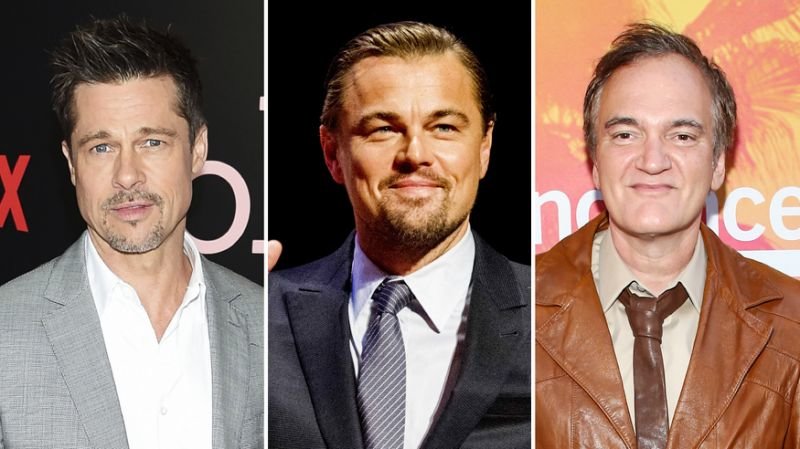 Hollywood A-List Celebrities Who Opposed Weinstein Co.'s Bankruptcy Sale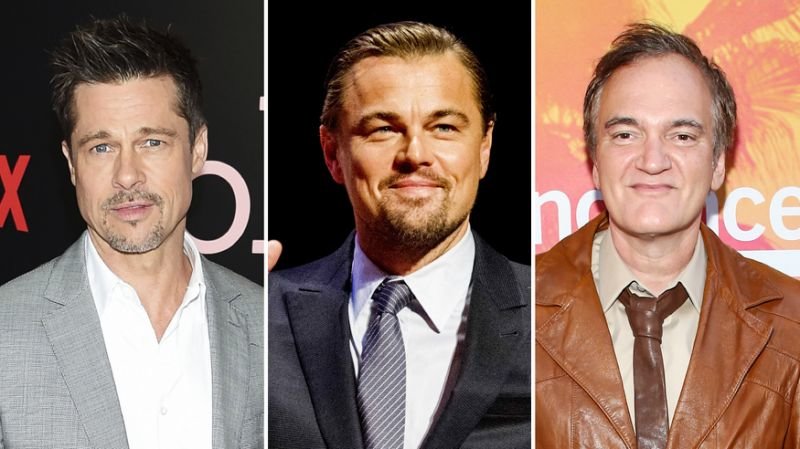 Just two days before the expiration of its bankruptcy financing, embattled Weinstein Co. has finally reached a deal to sell its assets to Lantern Capital for $500 million, but a number of A-list Hollywood stars including Quentin Tarantino, Brad Pitt, Meryl Streep, George Clooney and Leonardo DiCaprio are opposing the deal due to fear that they may not receive the profit payments they are owed for Weinstein films.
Bankruptcy Sale
Weinstein Co. has been saved from bankruptcy after it reached a deal with billionaire Ron Burkle's investor group for $500 million on Thursday after a tough marathon of negotiations. The agreement was struck in Attorney General Eric Schneiderman's office in New York where Burkle and his partner Maria Contreras-Sweet sat down to sign to discuss the details of the aquisition.
Contreras-Sweet made an official statement later that week to announce her firm's decision to purchase Weinstein's assets and use them to launch a new entertainment company with a different board and a 'new vision'.
The two companies continued their negotiations over minor details even after Contreras-Sweet's announcement, and a few hours later, the deal was confirmed by the Weinstein Co. board in a statement assuring all employees that they would be allowed to keep their jobs, and all victim parties will be compensated for any loss incurred during the acquisition process.
Opposition from Celebrities
Not everyone is glad to hear about the bankruptcy sale – especially A-list stars who are still owed large profit payments from Weinstein's films. Celebrities Bill Murray, Quentin Tarantino, Rachel McAdams, Brad Pitt, Leonardo DiCaprio, George Clooney and Julia Roberts have voiced their opposition against the deal due to fears that the recent state of affairs could prevent them for receiving the money they are owed by the almost-bankrupt company.
The celebrities' individual attorneys have expressed their concern over the fact that Weinstein is selling its assets to a committee of unsecured creditors who will have the power to decide which contracts to carry over after the acquisition and which ones to relegate to Weinstein Co. estate. If the stars' unsettled accounts are relegated to estate, they will be considered as unsecured liabilities with the likelihood of never being paid back.
The deal has almost been called off twice within two weeks due to a conflict over Weinstein's accrued debt. And after argument over who gets to make the payments, Lantern finally agreed to take responsibility to pay back $8.75 million but hasn't yet picked out the contracts it will carry over after the sale. In exchange, it demanded that Weinstein Co. reduce the sale price to $289 million from $310 million. The sale price was later bumped up to $500 million.
History of Harassment Scandals
The buying party is planning to rebrand the company by having a female majority on its board of directors in order to clear the stains of Weinstein's slew of harassment scandals, which led to the firm's downfall. The company will have a new name and a board of directors – although no specific details about the rebranding plan have been shared with the press.
Due to its history with harassment issues, Weinstein was forced to cancel film releases and even lost several deals for television shows which added to its growing problems. The company also faced several lawsuits from female actresses who claimed to have been mistreated and partners who accused the company for not paying its bills. As the situation worsened, Weinstein was forced to sell off "Paddington 2" and even lost access to its corporate credit cards.
Debt Responsibility
Contreras-Sweet, who served in the Obama Administration as a government official in banking and corporate public affairs, has no previous experience in managing an movie business.
Unlike her partner Burkle, a billionaire who has invested in a number of Weinstein Co. projects in the past and dabbled in the entertainment business, Contreras-Sweet isn't as wealthy. Her federal financial disclosure reports claim that her net worth is only between $326,000 and $815,000.
The buying firm will now be responsible for Weinstein's existing debt of $225 million to be paid to a credit facility. Apart from the selling price, the buyers are also expected to pay $275 million in equity, most of which will go towards establishing the new company.
Do you think Weinstein Co. will be able to pay back the actors after the bankruptcy sale?