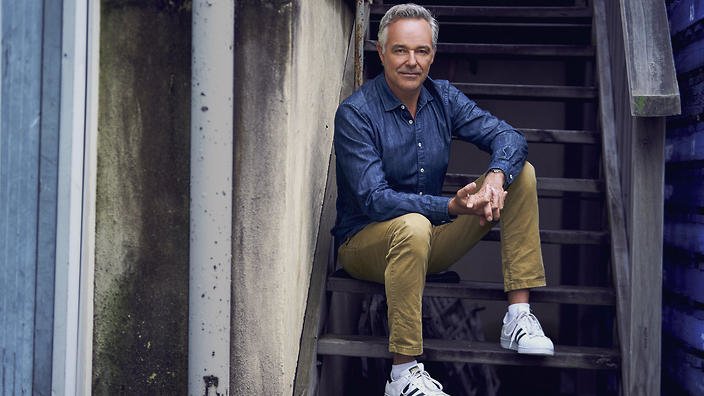 How Going from Filthy Rich to Homeless Changed Cameron Daddo's Life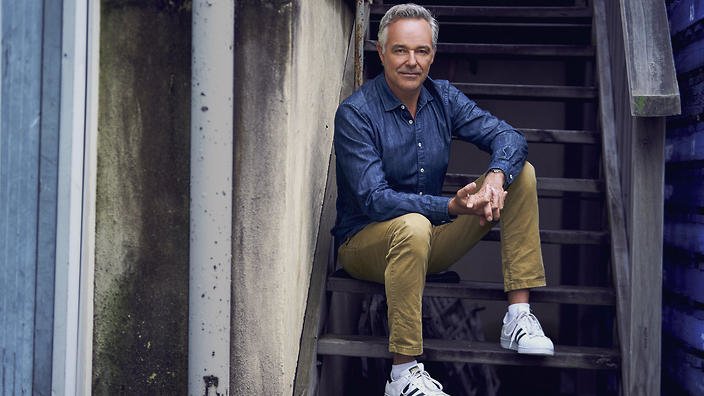 Ever wondered what it's like to be homeless? Well, an Australian reality show, Filthy Rich and Homeless is putting wealthy Sydneysiders on the streets for 10 days.
And the reason is for these rich guys to dig deep into the experience of homelessness. Cameron Daddo, a participant on the reality show, returned with a compelling story on how the social experiment changed his life.
Filthy Rich and Homeless
SBS is known for putting out some of the most powerful documentary series that challenge its viewers' preconceptions about the underprivileged members of the society. It recently created an award-winning docu-series, Go Back to Where You Came From, which explored the lives of refugees and asylum seekers.
On the back of that success, it is now presenting a similarly structured reality series called Filthy Rich and Homeless which puts privileged Sydneysiders in the shoes of the homeless. This is done in hopes of giving them a sense of empathy for the less-privileged.
Cameron Daddo, an Australian actor, musician and presenter, said that participating in the reality show changed his life. In an article that appeared on news.com.au, Daddo said that over the past 10 years of his life, he has learned to count his blessings instead of ruing what he doesn't have.
This simple act of gratefulness has helped him get by until he was given the opportunity to participate in the second season of Filthy Rich and Homeless. For the next 10 days, Daddo lived on the streets of Sydney, experiencing first-hand what it is really like to not have a roof over his head.
Surviving on the Streets of Sydney
Australia may be one of the richest countries in the world, but its homeless crisis is on the rise with over 116,000 people sleeping on the streets at any given night.
From the very first day, the show's producer took away all of Cameron's belongings, including his reading glasses which made it a struggle to see properly. Daddo was left with four of his fellow scouts on the cold streets of Sydney.
For Daddo, it is extremely important to express himself, either by writing in a journal or through performance arts. But here he was for 10 days without his usual tools of expression, and he slowly began to understand the gravity of the situation.
On the first morning of the experiment, Daddo chanced upon a pair of no.2 reading glasses hanging from the rails close to where he had spent the previous night. Over the course of the next few days, he was able to acquire a paper and a pen which he used to create a makeshift journal. Suddenly the pen and paper became as valuable as his sleeping bag.
Sleeping Rough
The first couple of nights were pretty rough for Daddo. He slept uncomfortably under a picnic table in a park. The following two nights were spent on the hard floor of a minivan with another homeless bloke he had just met.
On the fifth day, he arrived at the Mathew Talbot hostel where the prospect of sleeping in a bed and sharing a warm meal with his family made him giddy with excitement.
Hostel Stay
Staying at the hostel was an intimidating experience. As Daddo completed his paperwork, other homeless men stared at him with suspicious eyes. He hadn't slept well for the past four days but the rush of adrenalin and fear wasn't letting his brain switch off. The staff members took him to a ward on the third floor filled with beds with no partitioning in-between.
Thankfully he was shown to a small private room, instead, with basic amenities including a wardrobe, a nightstand, and a single bed with a clean towel on it. Daddo never felt more grateful in his life. The private room had its own door and an opening window, and after spending four nights on the cold streets of Sydney, having a roof over his head felt like heaven.
In the article, Daddo says that the unforgiving concrete of Sydney's streets had a life-changing effect on him. Under the cruel situations of homelessness, it can become very easy to lose yourself along with the strength to rise above the odds.
Even if Daddo really was homeless, he wouldn't have been able to be with his wife and children since the Mathew Talbot Hostel were only for men. But life at the hostel is still a thousand times better than on the streets, and it definitely gives the homeless a chance to get their life together. That's something to be grateful for.
Do you think you could ever live as a homeless person for 10 days?